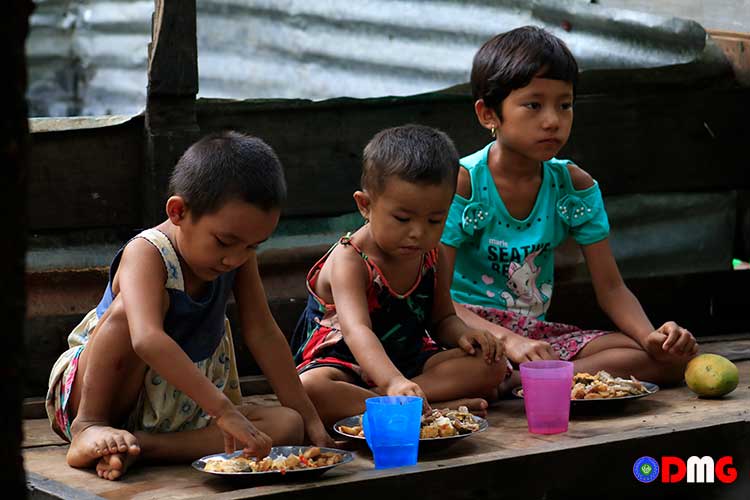 Aung Htein | DMG
18 December, Sittwe

About 20 schools have been temporarily shuttered in Arakan State's Minbya Township due to recent clashes between the Tatmadaw and the Arakan Army (AA), according to members of the education communities in the township.

The school closures come as local civilian populations including students and teachers have fled to relative safety elsewhere amid the fighting.

"We cannot go to school and learn lessons now as schools are being closed. All teachers fled to safe places. So, we're greatly aggrieved," said Ma Nyein Nyein Aye, a ninth standard student who is sheltering at the Thay Kan camp for internally displaced persons (IDPs).

In some villages, children have been unable to attend school for months as skirmishes have taken place nearby, with one parent expressing concern over the extended disruption to her child's education.

"Our children cannot go to school during the period of the fighting, that's why; we want teachers to teach our children after the fighting. It has been four or five months that students cannot go to school," said the parent, Daw Yin Yin Aye from Let Khote village.

Schools in Tha Lu Chaung, Pyein Chaung, Seittara, Taung Bote Kay and Kyaukmaw villages in Minbya Township are among the most recent closures.

Other schools in Mrauk-U, Rathedaung, Myebon and Buthidaung townships have also been temporarily closed due to fighting in recent months.