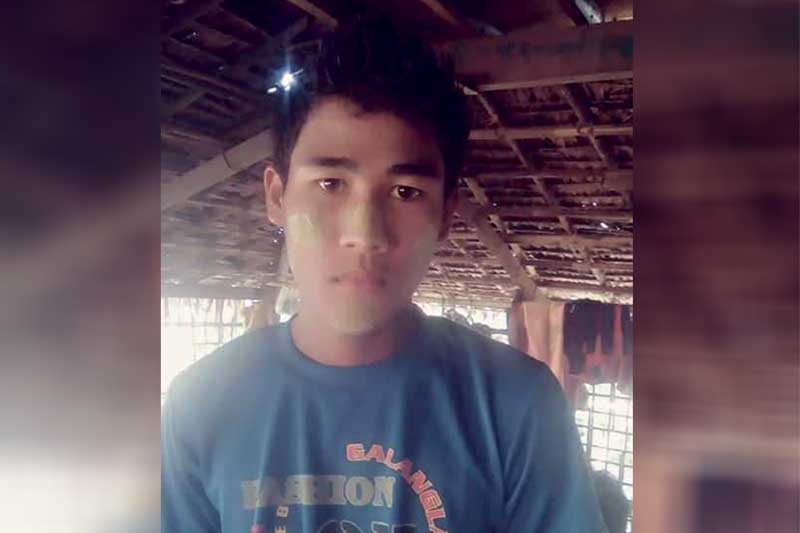 Aung Htein | DMG
21 December, Rathedaung

A man from Kyauk Yan village in Arakan State's Rathedaung Township has been held in military custody for more than a week, but with no further information about his situation yet made available, family members are expressing concern for his safety.

Mg Kyaw Nyein Tun, 25, was detained by a military column on the morning of 13 December while he and his father were observing a buffalo birthing a calf near their village, the father, U Maung Thein Tun, told DMG.

"While we were watching a buffalo delivering its baby military troops arrived. I hid and they found my son. They asked him what he was doing there so early. He responded that he was watching the buffalo, but they took my son," U Maung Thein Tun said, adding that he had since filed a complaint with the Tactical Operations Commander of the Yay Soe Chaung area about his son's detention.

"The officer told me he would investigate the case. I'd like to see my son. He is mentally ill. I am worried about him being treated badly. I'd like to know where he is and what is happening to him," U Maung Thein Tun said.

DMG phoned the head of the Tatmadaw's Western Command, Colonel Win Zaw Oo, to discuss Mg Kyaw Nyein Tun's case, but the military representative could not be reached for comment.

Adding to their woes, the detained man's family said they struggled to harvest the season's paddy crop without his help in the field.
Related Post : Two men reportedly arrested by Tatmadaw in Buthidaung