Online sellers struggle to apply for FDA business certificate
Sellers say most of the items being sold online in Myanmar are made in Thailand and China, and it is difficult to get FDA approval.
By Admin 16 Sep 2023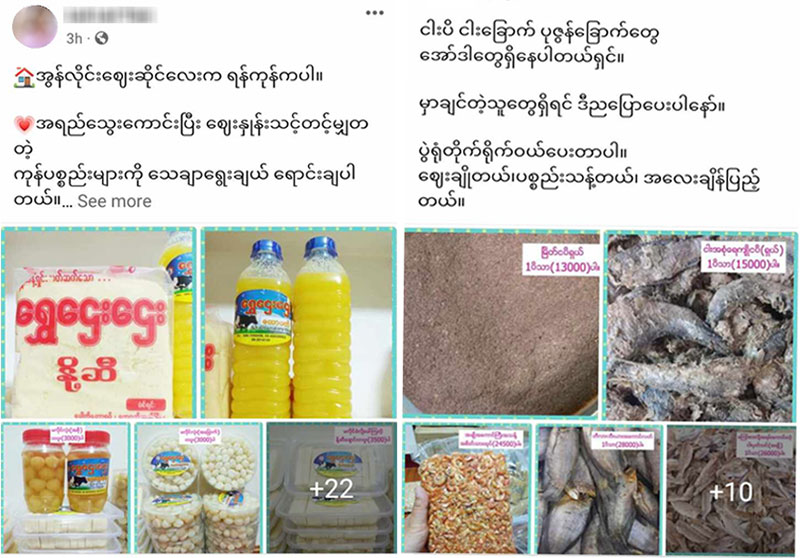 DMG Newsroom
16 September 2023, Sittwe
People who sell food, medicine and beauty products online in Arakan State are having trouble applying for their business registration because they have not received an online trading certificate from the Food and Drug Administration (FDA).
Sellers say most of the items being sold online in Myanmar are made in Thailand and China, and it is difficult to get FDA approval.
"We are currently unable to apply for a business licence," said Ma Than Than Moe, an online seller from Mrauk-U. "We do not have the necessary information and FDA approval for this licence. We run an online sales business on a manageable-scale. We are considering suspending this business."
The junta's Ministry of Commerce announced on July 21 that action would be taken against sellers using online platforms in Myanmar if they do not properly register their businesses. The military junta has designated online sales as an important service business, and anyone who sells online must register within six months of July 21, the ministry said.
Non-registrants can be sentenced to imprisonment of six months to three years, and/or a fine of not more than K500,000.
The Department of Consumer Affairs in August said that since food, medicine and cosmetic products are related to the health of consumers, trading certificates would not be issued without FDA approval.
"The online business is not that big," said a dried tea seller in Sittwe. "We'll have to stop our business if we require approval from the FDA. Some people who can invest millions of kyats in their businesses will be able to apply for approval from the FDA."
The cost of getting FDA approval is about K1 million to K1.5 million depending on the product, and the licencing period is up to three years, depending on the business.
Businessmen have welcomed the FDA's regulatory role, but some question whether the agency has the capacity to do its job well.
"The FDA's food safety approval makes it very safe for consumers, and we can export it abroad. But in this situation, the entrepreneurs are still uncomfortable. It remains to be seen whether the military regime is able to do this or not," said U Soe Waing Naing, vice chairman of the Micro, Small and Medium Enterprises (MSME) Association Rakhine.
Due to the economic crisis and the lack of jobs since the 2021 military coup, more people have started working in online sales to earn extra income.