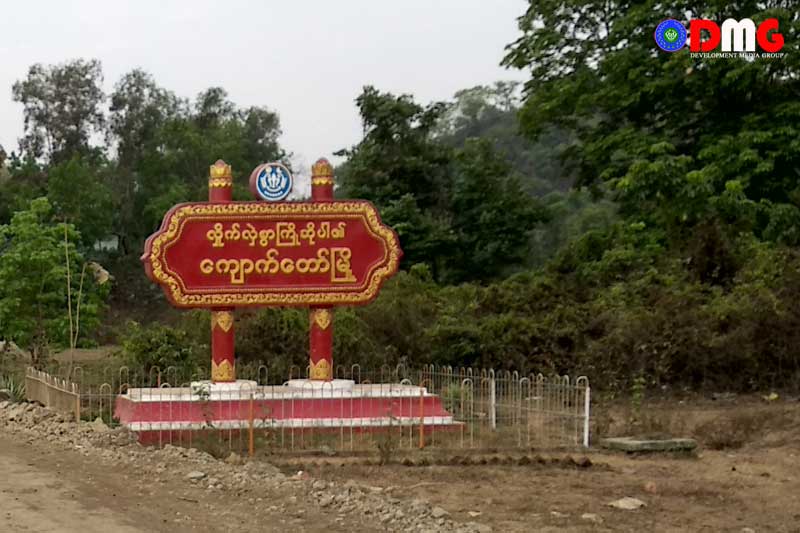 Min Tun | DMG
6 January, Sittwe

One woman was injured and several houses were damaged amid a hail of bullets and artillery fire near Mahar Muni village in Kyauktaw Township, Arakan State, at about 4 p.m. on January 5, according to residents.

The explosion of a landmine near the village was followed by gunfire and an artillery shell landed in the village, wounding Ma Oo Win Aye, 20, who was having dinner at her home, said U Kyaw Nyunt Tin.

"She got a serious injury on her right breast and a minor injury near her chin," U Kyaw Nyunt Tin said.

The injured woman was sent to Kyauktaw Hospital for treatment.

Two houses were destroyed and lesser damage was done to other houses due to the fighting, said Daw Ma Yay, a villager whose house was destroyed.

"I heard the sound of gunfire from the side of the [Maha Myat Muni] Pagoda yesterday. Although we were planning to have dinner, my two children and I stopped doing it and immediately crouched down during their fighting, for safety. The artillery shell landed on the house at that time," she said.

Villagers and lawmaker U Myint Naing said the fighting was conducted by a Tatmadaw column that had arrived at Mahar Muni Pagoda on January 4.

"At first, I heard that a landmine exploded near Maha Muni Pagoda yesterday. And I heard that the Tatmadaw fired into the village," said U Myint Naing, an Amyotha Hluttaw MP for Kyauktaw Township.

DMG phoned Tatmadaw spokespersons Brigadier General Zaw Min Tun and Colonel Win Zaw Oo, but they could not be reached for comment.