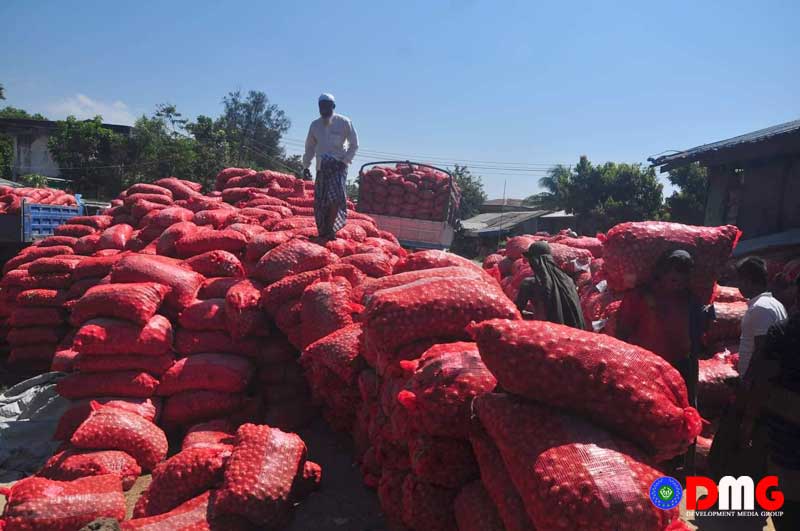 Wun Tha (Maungdaw) | DMG
7 February, Maungdaw
Brokers who export local products to Bangladesh via the Maungdaw border trade zone are struggling to maintain the transnational flow of goods as internet access has been cut off in northern Arakan State's Maungdaw Township.
Merchants from Myanmar and Bangladesh frequently rely on online communication channels to do business, so the reimposition of a mobile internet ban in Maungdaw and four other townships of Arakan and Chin states on February 3 has hindered border commerce, said Marmad Sawlein, a local company owner.
"We do business with merchants from Bangladesh so we need the internet access; because Bangladeshi SIM cards cannot be used in Maungdaw and Myanmar SIM cards cannot be activated in Bangladesh," he said. "We face many difficulties in doing business."
Citing the internet ban's negative impact on trade and other cross-border business relations, local merchants in Maungdaw Township are demanding that the government restore online connectivity.
"We are facing many difficulties when making remittances, ordering commodities from Bangladesh and seeing sample products. The internet shutdown could become a big problem for merchants as well as residents. I would like to urge the government to restore the internet access without delay so we can conduct our business in an expeditious manner," Marmad Sawlein said.
In addition to Maungdaw, the internet blackout was reimposed in Arakan State's Buthidaung, Rathedaung and Myebon townships, as well as in Paletwa Township, Chin State, on February 3.
Those townships — and another four in Arakan State that have been without mobile internet access since June last year — have reeled from clashes between the military and the Arakan Army ethnic armed group for more than a year.
Critics of the internet blackout have said that it infringes on the rights of those affected to access information, communicate, and pursue economic and educational opportunities.