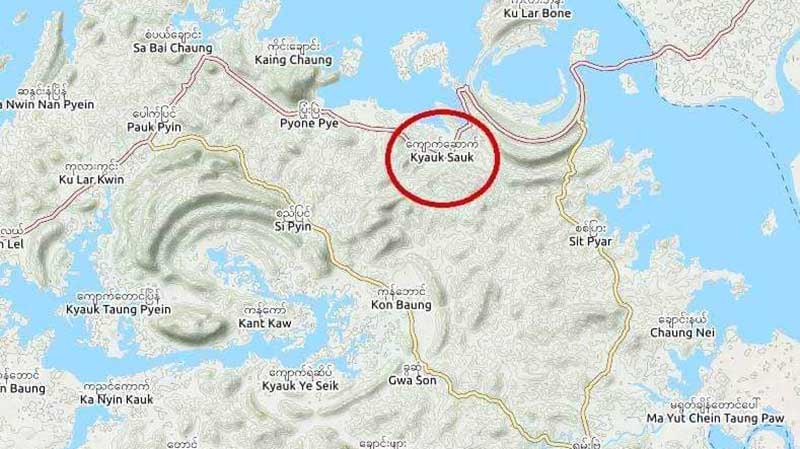 Aung Kaung Zaw | DMG
February 20, Sittwe
 
Arakan Army spokesperson Khaing Thukha said its troops attacked a Tatmadaw convoy on Thursday morning near Kyauk Sauk village in Ramree Township, in an unusual case of hostilities between the two sides flaring south of the heart of the conflict in northern Arakan State.

"Our Arakan Army attacked two military trucks," he told DMG, saying the ethnic armed group had used bombs in its attack on the military vehicles.

A local village administrator, U Naing Naing Chay, said that two explosions occurred at around 8 a.m. and 9 a.m., and damaged a Tatmadaw truck.

"Our place is not even one mile away from the explosion. The first explosion happened at around 8 a.m. Then the Tatmadaw trucks came. Another explosion occurred at around 9 a.m. We heard that the last truck in the convoy was hit in the explosion. We are afraid to go and check the accident. We also heard firings," he said.

DMG attempted to contact Colonel Win Zaw Oo, a spokesperson for the Myanmar military's Western Command, but he didn't respond to phone calls seeking comment on the AA attack.

Confrontations between the Tatmadaw and the Arakan Army (AA) have largely taken place in Arakan State's north, with far fewer reports of hostilities in the southern half of the state.