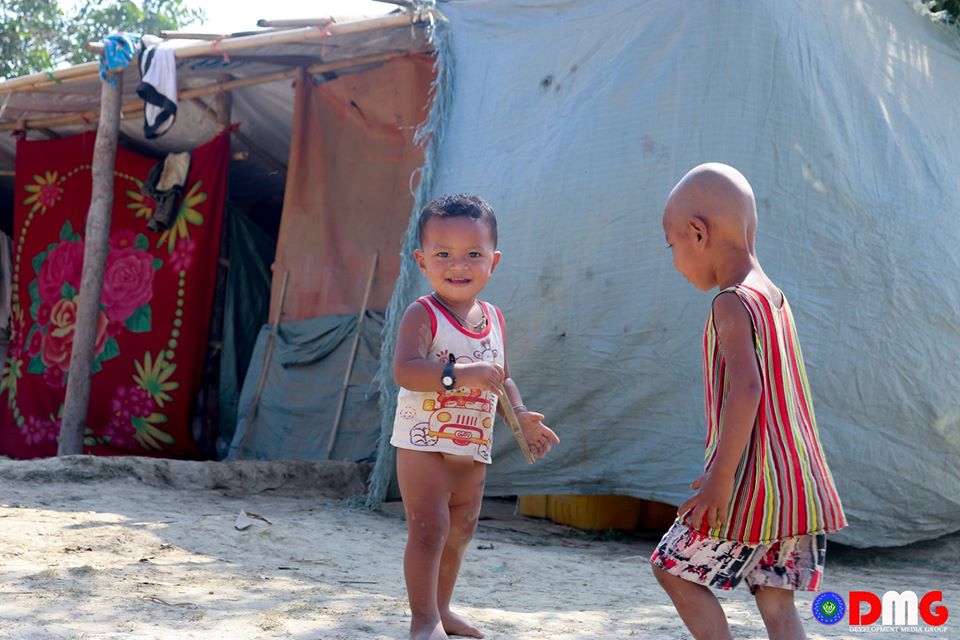 Win Nyunt | DMG
March 23, Sittwe

The Arakan State Minister for Social Affairs has reported difficulties in travelling to camps for internally displaced people (IDPs) across the state to provide awareness about the coronavirus pandemic.

The minister, Dr. Chan Thar, said the Department of Health was working in some of the camps to educate IDPs about the virus, also known as COVID-19, but had not yet reached enough of them.

"I feel sorry for people staying at IDP camps," he said. "There are a lot of people in the camps. We are facing difficulties to educate them [about COVID-19] due to travelling problems. We cannot educate them through television programs. We have groups that provide health assistance to IDPs and we are teaching them through those groups."

U Wai Hla Aung, a camp official from Tin Nyo camp in Mrauk-U Township, said the 3,000 people staying there could not access coronavirus information due to an internet blackout that has been imposed in eight Arakan State townships and Chin State's Paletwa Township.

He added that camp residents had not benefited from any awareness programming from the Department of Health.

"We are worried because the virus is spreading very quickly around the world," U Wai Hla Aung said. "Since we heard about this virus, we haven't had anyone [visit] from the Department of Health. We don't even have a radio. So we only have information from people. People in the camp have no idea how to stay safe from the virus."

More than 120,000 people have been displaced by conflict between the Tatmadaw and the Arakan Army in Arakan State. Among that total are tens of thousands of IDPs sheltering at temporary camps across the eight Arakan State townships that have had internet access cut off by the government.

As of March 24, the number of confirmed COVID-19 cases globally was approaching 400,000. Myanmar on Monday reported its first two official cases of the virus in the country.