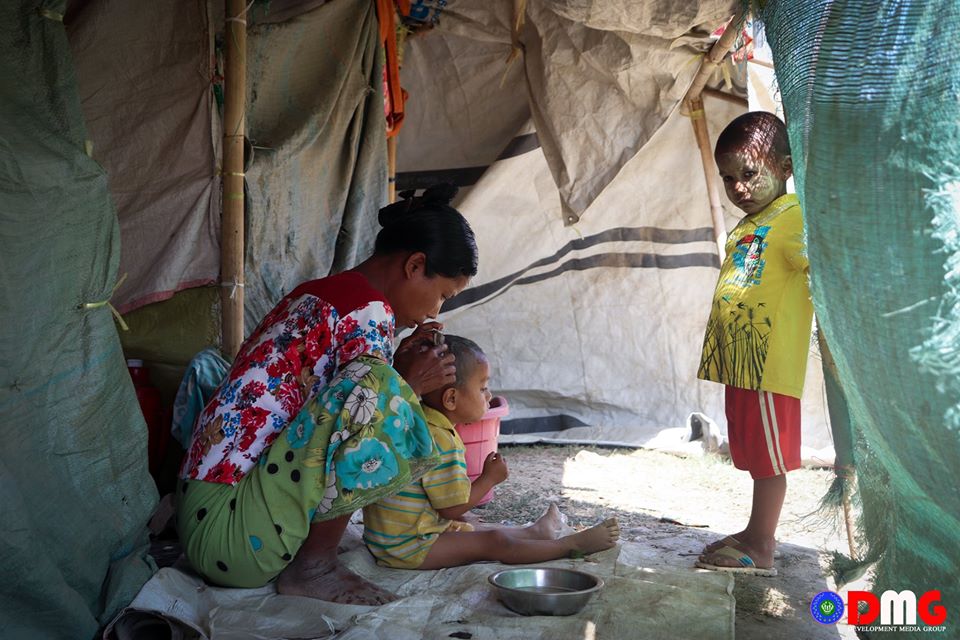 Win Nyunt | DMG
24 March, Sittwe

The Myanmar government should lift the internet ban in nine townships of Arakan and Chin states because access to timely and credible information is essential to prevent coronavirus spread, the Arakan Humanitarian Coordination Team said on March 23.
The AHCT is warning that an outbreak of the deadly virus could hit especially hard if it infects the numerous camps for internally displaced people (IDPs) in Arakan State, and to a lesser extent Chin State, where overcrowding and unsanitary conditions are common.
Most IDP camps in the region are in townships affected by the internet shutdown, the AHCT noted, and it is currently one obstacle to their inhabitants receiving important information on coronavirus preventive and mitigation measures.
"IDPs do not know how the virus passes to each other, although they have heard about the outbreak. The government should not impose an internet ban during such a serious situation," said AHCT member Ko Zaw Zaw Tun.
U Ye Htut, a former information minister under the U Thein Sein government, wrote on his Facebook page that internet access should be restored in all townships of Arakan and Chin states for the sake of public awareness in the coronavirus era.
Myanmar confirmed its first two cases of coronavirus, also known as COVID-19, on March 23.
The government imposed the internet ban on June 21 of last year in Buthidaung, Maungdaw, Rathedaung, Ponnagyun, Kyauktaw, Myebon, Mrauk-U and Minbya townships of Arakan State, and Paletwa Township in Chin State. The affected townships are, not coincidentally, the epicentre of armed conflict between the Tatmadaw and the Arakan Army.
The ban was lifted in some of the townships on September 1, only to be reimposed on February 3.