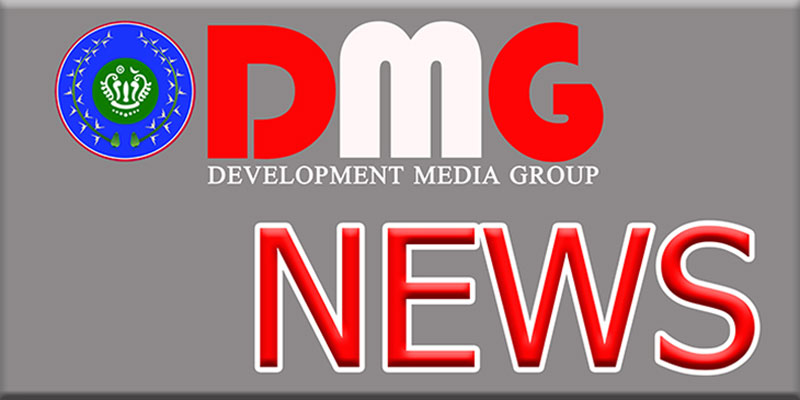 Win Nyunt | DMG
30 May, Rathedaung 
The Arakan Army said it had released three family members of Border Guard Force personnel who were abducted after an attack on the Thazin Myaing BGF police outpost in Rathedaung Township, as well as a health worker who was detained previously. 
Ma Mai Moe Sandar, Ma Khin Shwe Zin and her 2-year-old daughter were given K40,000 (US$28) and released from detention, the AA said on Friday evening. They arrived at the Zedi Pyin police station on May 30 at about 8 a.m., Rathedaung Township administrator U Aung Myint Thein told DMG. 
"They arrived at a house of a town elder in Auk Kyaung Taung village on May 29," he said. 
About 100 members of the AA attacked Thazin Myaing BGF police outpost at around 2 a.m. on May 29. The BGF retaliated, according to a Tatmadaw statement, which added that police from a neighbouring jurisdiction joined at about 5 a.m. to counter the imbalance of forces, with some members of the reinforcing Karkin Gone police unit also missing in the aftermath. 
Spokespersons for the Tatmadaw told journalists that four police were killed, and six other police personnel and three relatives were missing after the attack. 
Thazin Myaing village has about 50 households and many residents fled to safer locations due to the attack on the BGF outpost. 
On January 4, 2019, four BGF outposts in Buthidaung Township were attacked by the AA, killing 13 people and injured nine others. Subsequent assaults on police and BGF posts in Arakan State have also resulted in casualties. 
Describing Friday's attack as a retaliatory measure, the AA said the Tatmadaw on May 25 had attacked an outpost where some of its injured members were being provided medical treatment, killing several. 
A health staffer at Kone Dan village in Rathedaung Township, 29-year-old Ko Soe Win Thu, was also released from detention on May 30. He was abducted by the AA on May 16 along with the security guard of the health clinic, and his wife and daughter. The daughter was released later that same day and her parents were released on May 21.