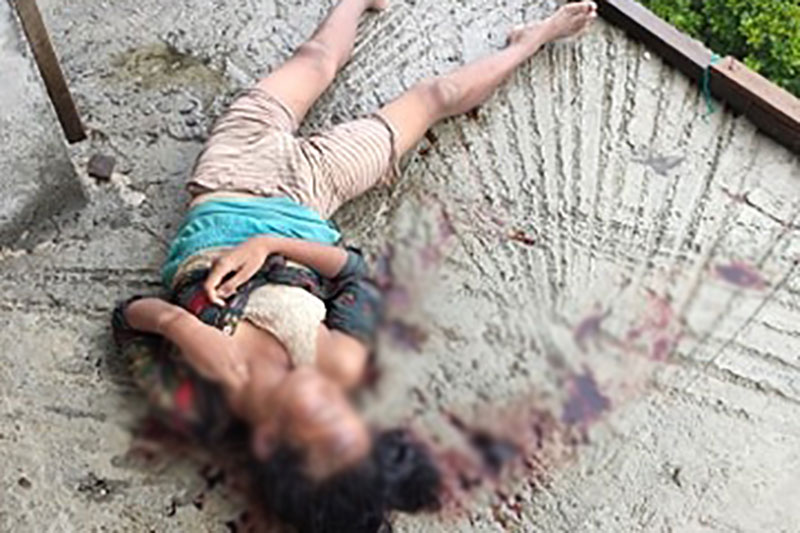 Khin Tharaphy Oo | DMG
20 June, Sittwe

A 13-year-old who sold snacks in Sittwe was found unresponsive with a head injury on June 19 and died the next day while receiving medical treatment, with the girl's unexplained death attracting much public interest in the Arakan State capital.
Ma Khin Soe Nwe, a Grade 4 student, had been missing since she left home at about noon on June 18 to sell snacks around town, family members said.
Construction workers found her unconscious on the third floor of a building under construction on Min Bar Gyi Road in Sittwe's Kyaung Tet Lan ward at about 4 p.m. on June 19.
She was taken to Sittwe Township Hospital with the help of a local charity group but died the following morning, her family said.
"I thought it was rape. She did not have precious items. The money she got from selling snacks amounted to just K9,000 [$6.20]. So, someone might have attacked her to rape, not to rob," said U Maung Win Htay, the victim's father.
Dr. Maung Maung Win, deputy superintendent of the Sittwe Township Hospital, said an autopsy found no indications of rape and that she had died from the injury to her head.
DMG phoned the Sittwe Myoma police station several times seeking comment on the case, but those calls went unanswered.
As word of the girl's death spread over the weekend, Sittwe residents congregated outside the compound of the police station on Saturday evening.
Some among the crowd said suspects had been arrested in the case, but Police Captain Aung Mya, head of the Sittwe Myoma police station, told DMG only that he did not know the reason for the gathered crowd.