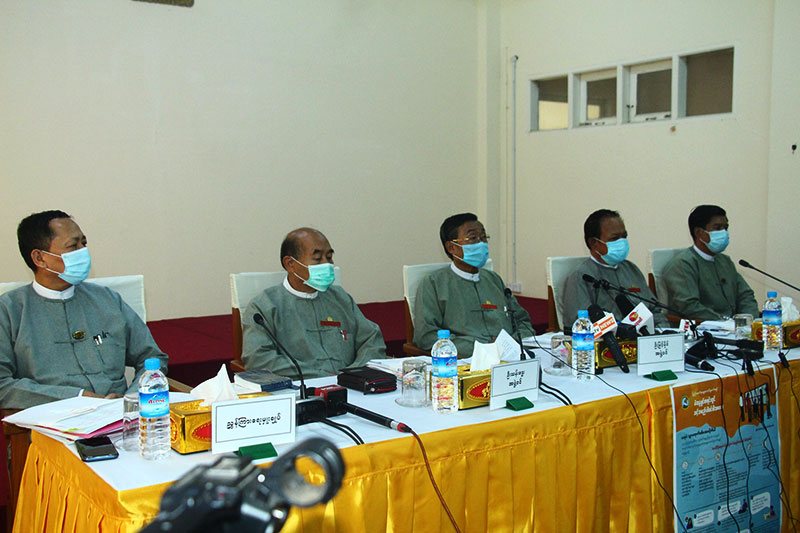 Min Tun| DMG
3 September, Sittwe

The Union Election Commission (UEC) has defended its rejection of would-be general election candidate U Phoe San, saying the decision on the basis of his son's association with the Arakan Army was in accordance with the law.
"We have to ask for an opinion from the Ministry of Home Affairs for candidates. We decided according to the remarks [of the Ministry] and according to the law," U Myint Naing, a member of the UEC, said at a press conference in Nay Pyi Taw on Wednesday.
Sitting Arakan State lawmaker U Phoe San from Kyaukphyu Township will not be allowed to defend his seat in the upcoming vote, accused of running afoul of a candidate eligibility provision of the Election Law because his son allegedly joined the Arakan Army.
U Phoe San disputes his disqualification, however, saying he has not been in contact with his son for years.
"The decision is not consistent with the law because it needs to be examined at a tribunal if my application is in breach of Section 10(n)," he said, referring to the eligibility provision. "The UEC or the Ministry of Home Affairs should hear the case at a tribunal.

As I am not breaching Section 10(n), I am working as state lawmaker for [Kyaukphyu's] No. 2 constituency now."
Section 10(n) states that ineligibility to stand for election applies to individuals "against whom there is credible evidence of contacting with an organization declared as an unlawful association under any existing law, organization and persons designated by the State to have committed terrorist acts, insurgent organization or its members in revolt with arms against the State."
The Arakan State and Kyaukphyu District election subcommissions had both approved U Phoe San's application to contest the 2020 election before his bid was rejected by the UEC.
U Phoe San said his application was rejected due to the Ministry of Home Affairs' objection to his candidacy.
In addition to representing Kyaukphyu Township's constituency No. 2 in the Arakan State legislature, U Phoe San serves as a Central Executive Committee member of the Arakan National Party.