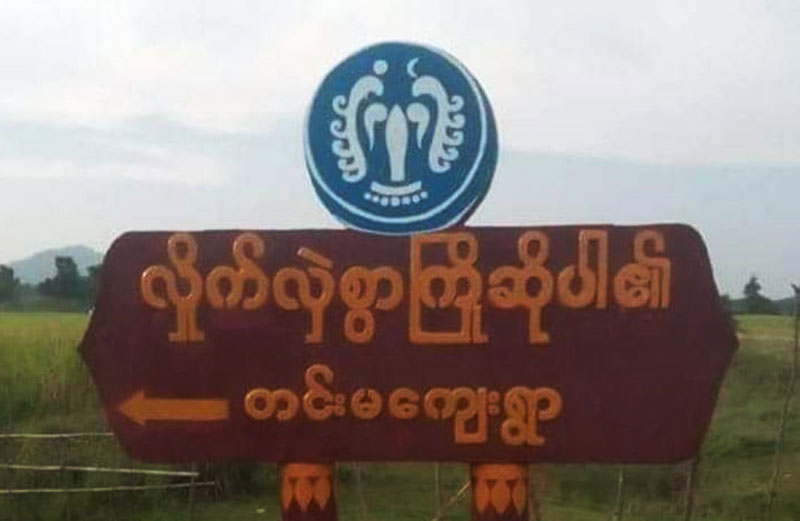 Hnin Nwe | DMG
25 September, Sittwe 
The families of 18 people from Kyauktaw Township's Tinma village who were arrested by the military in March say they continue to worry about their missing loved ones' safety as it has been almost seven months without information about them. 
On March 16, the Tatmadaw's 55th Light Infantry Division detained and interrogated more than 40 villagers, subsequently setting the elderly among them free. 
But the Tatmadaw reportedly took 18 villagers including Grade 8 student Maung Tun Tun Wai to a nearby hilltop, and they have not been heard from since, according to U Thar Tun, the father of Maung Tun Tun Wai. 
"We opened a case at the police station but no reply was made. When we heard that they were in Sittwe jail, we went to Sittwe," he said. "We also went to Mrauk-U to investigate about them. I want my son to be released. We are very worried about their safety." 
Family members went to the Mrauk-U police station in July, but the detainees were not found there, said Ma Mya Win Kyi, the sister of one of the men taken into custody in March, Ko Maung Kyi Lin. 
"When we arrived at the police station in Mrauk-U, a police official said eight of them would be sent by plane. He said he did not know exactly when they would arrive. Since then, I contacted the police station many times, but they replied that they did not know anything," she explained. "We would like to urge the concerned officials to free the detainees."  
The missing Tinma villagers' families have lodged a complaint with the Arakan Human Rights Defenders and Promoters Association in Sittwe seeking their immediate release. 
"We want our husbands and others arrested by the military to be released," said Ma Khin Myint Win, the wife of Ko Tun Maung Win. "Family members are worried about their safety because they don't know exactly as to whether the arrestees are dead or not." 
A complaint detailing the case was lodged with the Myanmar National Human Rights Commission, but to no avail to date, according to the Arakan Human Rights Defenders and Promoters Association. 
"The National Human Rights Commission must conduct a thorough investigation into the whereabouts of the people. Instead, the commission has neglected the case," said U Mrat Tun, director of the Arakan Human Rights Defenders and Promoters Association. 
Maj-Gen Zaw Min Tun of the Tatmadaw True News Information Team told reporters at a press conference in June that no Tinma villagers had been arrested.