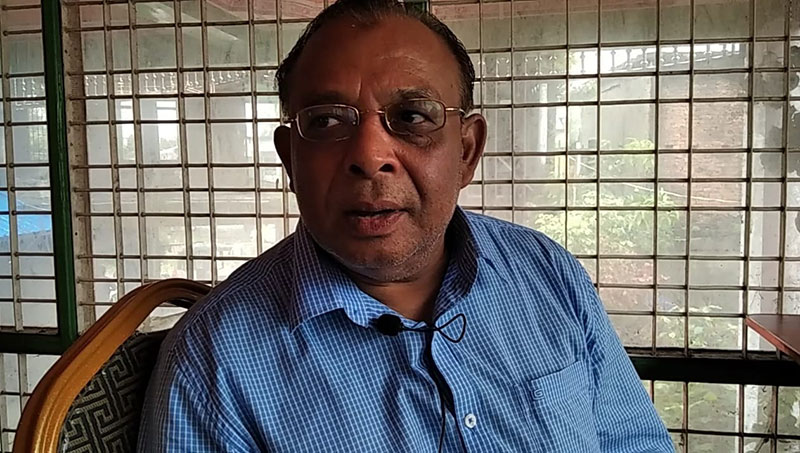 Kyaw Myo Aung | DMG
4 October, Maungdaw 
The Maungdaw District election subcommission has annulled the 2020 candidacy of a Muslim man who had been contesting the Pyithu Hluttaw seat for Maungdaw Township, Arakan State, with the unexpected decision coming after he was issued paperwork certifying his eligibility. 
U Aye Win of the Democracy and Human Rights Party was in the midst of campaigning when he was informed that his election bid was being voided. 
"Yesterday, the district election subcommission informed me that when I was born, my father did not have citizenship," U Aye Win told DMG. 
The Democracy and Human Rights Party nominated candidates for five constituencies in Arakan State for the November 8 general election. Four of the five candidates had already been disqualified on eligibility grounds prior to the election subcommission's reversal on U Aye Win's run for Parliament.  
After initially issuing the certificate of candidacy, U Aye Win's bid was annulled on October 2. 
U Kyaw Than, vice chairman of the Maungdaw District election subcommission, said: "In the first scrutiny, the District Immigration Department approved him as a candidate. Upon further scrutiny, evidence was found that his father and mother did not get identities for citizenship at the time when he was born. They didn't have citizenship but held three-fold IDs. So, the subcommission cancelled his nomination." 
U Aye Win said that because his candidacy was rejected after first being approved, he would file a complaint and seek recompense. 
"If I'm not qualified, they shouldn't have approved my nomination from the start. Now, I have made candidate posters, vinyl and pamphlets. In terms of campaigning, I face much loss for the cancellation. I will sue for my loss and seek compensation," he said.