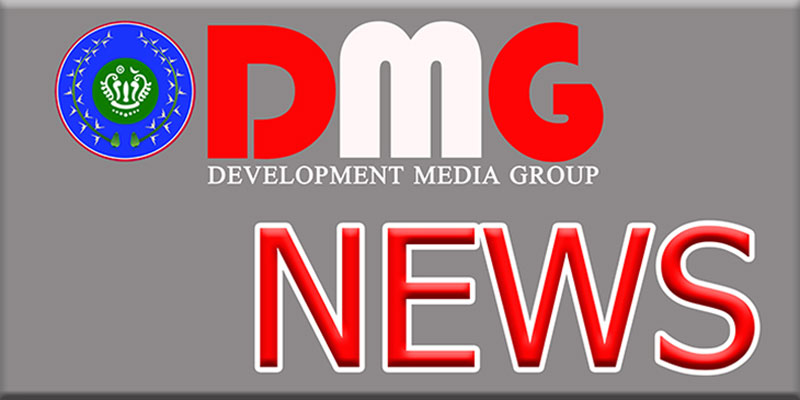 Myo Thiri Kyaw | DMG 
13 October 2020, Mrauk-U   
The family of a Mrauk-U man who died last month in military custody has lodged a complaint with police, calling for those responsible for his death to be identified and prosecuted in accordance with the law.   
The deceased, 38-year-old U Aye Kyaw, was arrested by security personnel from the military's Light Infantry Battalion No. 377 while transporting an elderly woman to Nahtin (Khamee) village to undergo medical treatment on September 27. 
The family has rejected the official explanation for the death of U Aye Kyaw provided by the military, which claimed that he killed himself after grabbing a pistol from a member of the security forces on September 28.  
Family members filed their complaint at the Mrauk-U Myoma police station on October 5, saying the injuries found on U Aye Kyaw's body were not consistent with the suicide narrative put forward by the Tatmadaw. 
"We want justice. My younger brother is innocent," Ma Tin Win, the sister of U Aye Kyaw, told DMG. "The Tatmadaw said he committed suicide, but we could not believe it at all. There were many injuries all over his body." 
U Myo Myat Hein aka Nyein Chan, director of the Arakan State-based Thazin Legal Aid Group, said the family's mailed complaint was a valid avenue for triggering police action.  
"Complaining to the Mrauk-U police station via the post office is also a legal case. The police station must open a case. But I don't know what the police station is doing," he added. 
DMG attempted to contact the Mrauk-U Myoma police station about the complaint but no one there was available for comment.  
U Zaw Zaw Min, general secretary of the Arakan Bar Council, concurred that police at the Mrauk-U Myoma station would need to act on the complaint.  
"The case has been filed but family members of the victim have not been investigated. If a complaint is lodged, the witnesses will be investigated. We will proceed in accordance with the law," he added. 
According to the military's statement, U Aye Kyaw was a sergeant in the Arakan Army. The military accused him of masterminding the abduction of a soldier from Mrauk-U military station in December 2019, and two youths in July of this year. 
DMG did not contact the Arakan Army for comment as the government has declared the ethnic armed group to be a terrorist organisation, making communications with its members legally jeopardous. 
Family members have denied that U Aye Kyaw was a member of the Arakan Army. 
The family has also complained about his death in military custody to the Myanmar National Human Rights Commission (MNHRC).