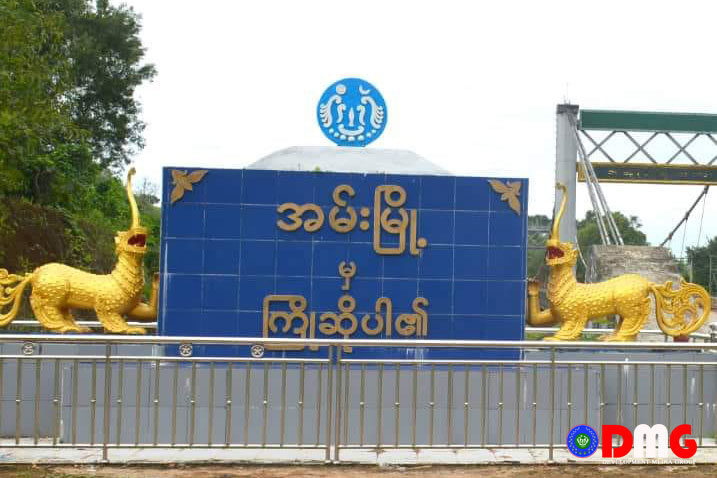 Hnin Nwe | DMG
15 October, Sittwe 
Two men from Sanae village in Ann Township were recently released by the Tatmadaw but are in need of medical treatment after allegedly being beaten in military custody, according to locals. 
A military contingent entered Sanae village and arrested two residents and a herdsman on October 10. The following day, soldiers returned to the village and took six more villagers from their homes, locals said.   
Identified as U Maung Tun Shwe and U Maung Ke, the two released detainees were sent back to their homes on October 13, but now require medical treatment for injuries sustained while in military detention, said Ko Myo Lwin, a resident of Ann Township.   
"One of them vomited blood from his mouth and was bleeding from his ears," Ko Myo Lwin told DMG. "The other man was suffering from shortness of breath as he was beaten with a gunstock. We went to the hospital to see the two men, but they are still in the village. They have not yet received medical treatment."  
Meanwhile speculation about the death of another detainee taken into military custody in recent days had "spread throughout the village," said U Nyi Kyae, the Sanae village administrator, who added: "Family members believe he is dead because no information about him was received after he was arrested. But we cannot confirm the reports. The reports may be rumours. We are looking into it." 
Security personnel are currently deployed in the village and residents are cut off from communication lines, with the family members of some detainees threatened and forced to flee, said the wife of one man taken into custody.  
"Tatmadaw personnel came and guarded our house so that we could not go anywhere," she said. "They threatened to kill our family members. Grenades were also dropped under the house. They didn't give us rice and curry. We are not allowed to make phone calls to outsiders. If we cannot get out of the village today, it will be a burden for my two daughters." 
The woman's husband was arrested while sitting at home and had no affiliations with any armed groups, she added. 
There was no reported fighting in Sanae village prior to the recent detentions, and locals said the incident this week marked the first time that Sanae villagers had been detained by the military.  
While some have fled, others still in Sanae village are concerned for their safety as security members remain stationed there, locals added. 
DMG contacted Maj-Gen Zaw Min Tun and Brig-Gen Ye Yint Aung of the Tatmadaw True News Information Team seeking comment on the situation in Ann Township, but they could not be reached.