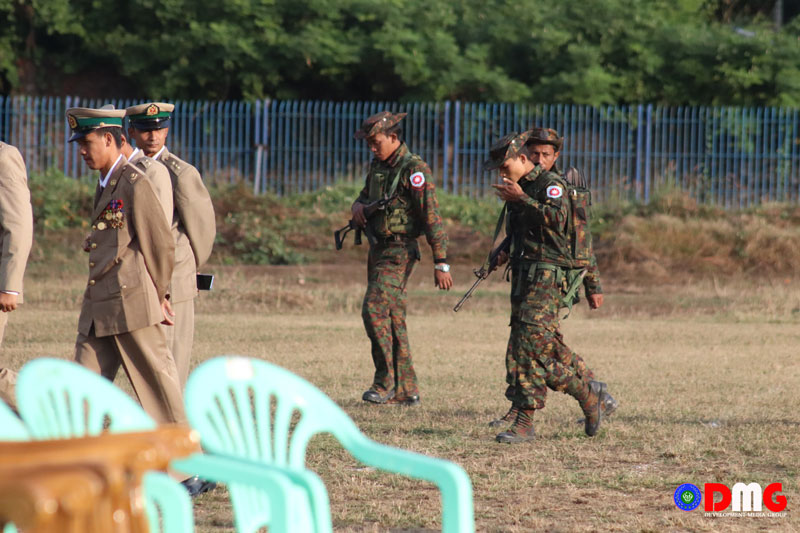 Aung Kaung Zaw | DMG
10 November 2020, Ramree
Eight detainees from Ramree Township and its neighbouring environs are not members of the Arakan Army (AA), as has been alleged by the military, family members of the accused say. 
The Tatmadaw True News Information Team announced on November 9 that it had arrested AA members who were allegedly involved in an attack on a military boat in Ramree Township early this month. 
Ko Nay Khin Htwe, the son of detainee U Soe Maung, said the military's announcement was a mere accusation, which he said is false.  
"It is not true that my father is a terrorist," he said, referring to the government's designation of the Arakan Army as a terrorist group. "Our family lives on trapping crabs. It is not true that my father was involved in shooting. It is fabricated and manufactured words. They are not guilty. We want them to be released as soon as possible." 
The nephew of another man who was among those arrested and accused of AA affiliation said he was concerned about his uncle's time in Tatmadaw custody. 
"The six people from Kalapon village in Ramree town are all crab trappers. They are local villagers," he said. "All are doing crab-catching jobs and they are living hand to mouth. We are worried that the Tatmadaw, which claimed they were AA, might beat them." 
All of the detainees were arrested at their homes, the families said. 
The Tatmadaw statement said a military boat on duty carrying out administrative matters in the Tanzin River in Ramree Township was attacked on November 2 by AA members using heavy weapons and small arms, with the attack taking place about 3,000 metres northwest of Kalapon village. When the military vessel returned fire, the AA attackers retreated in a motor boat toward Paukpyin village in neighbouring Kyaukphyu Township, the military said. 
Its statement went on to detail a series of arrests on November 3-4 in Kalapon village and at a location known locally as Kyuntaung Peiksaik, amounting to eight men in total — all of them described as fathers. 
The arrested people have been transferred to the Kyaukphyu Myoma police station and legal procedures are being undertaken in accordance with the law, the statement said. 
More than 400 villagers from Yanthitgyi, Myochein, Mawyon and Nganyokin villages have sought refuge in Ramree town as Tatmadaw columns have entered their villages.