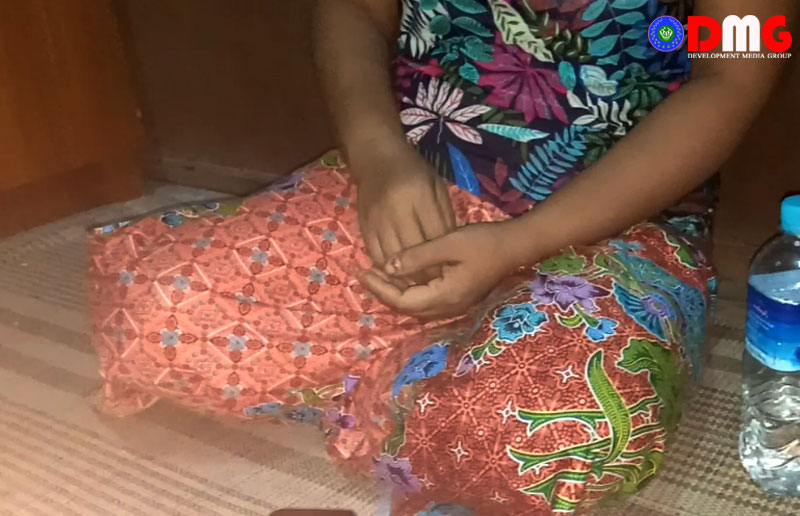 Hnin Nwe | DMG
3 December 2020, Sittwe
A military tribunal in Arakan State will render a final verdict on December 11 after three soldiers admitted to raping a woman in U Gar village, Rathedaung Township, according to a lawyer who is assisting the victim. 
The perpetrators confessed to the rape at a court martial in the state capital Sittwe on December 3, according to Daw Mya Thuzar, a lawyer from the Sittwe branch of the Legal Remedy Group (Myanmar). 
"The plaintiff was not questioned during the trial. Three members of the military were investigating whether the woman had been sexually abused," Daw Mya Thuzar explained. "The victim and her daughter were summoned for further examination, if the perpetrators didn't admit [to the rape]. The soldiers admitted to raping the woman." 
The three servicemen were charged under Sections 71, 35(e) and 47(a) of the 1959 Defence Services Act and Sections 376, 366 and 144 of the Penal Code, according to Daw Mya Thuzar. 
The victim filed a case under Sections 376, 366 and 144 of the Penal Code at the Sittwe Myoma police station on July 10. 
The Tatmadaw has said that because the three perpetrators were members of the military, they had to be tried before a military tribunal instead of a civilian court in accordance with the Defence Services Act. 
"As a lawyer representing the victim, I would like to demand that the perpetrators be punished accordingly. The woman victim also wants justice for her grievances. We also believe that the perpetrators will be punished accordingly," the lawyer added. 
A military battalion entered U Gar village on June 29 and found the mother of four and her relatives hiding in their home during what it described as "clearance operations" against Arakan Army troops in the area. They threatened the 36-year-old woman at gunpoint and raped her in a nearby house, she told the media in July.