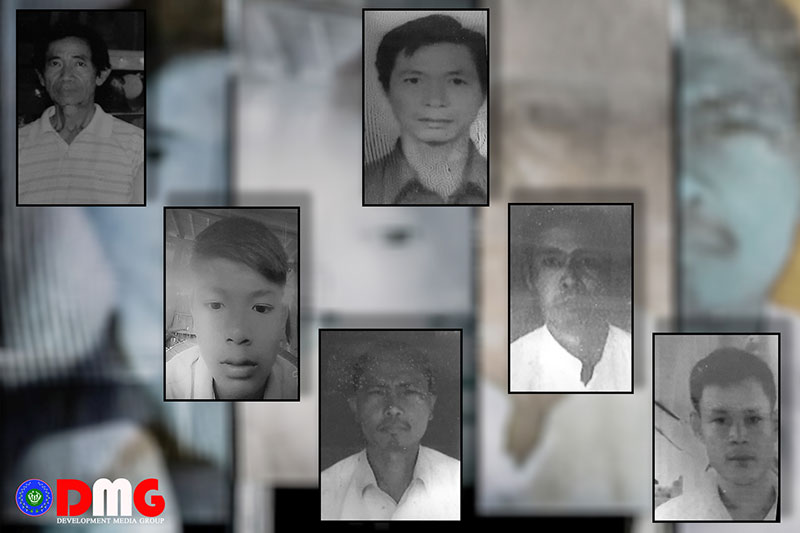 Hnin Nwe | DMG
30 December 2020, Sittwe 
Family members have said that the Tatmadaw abducted 18 villagers from Tinmagyi and Tinmathit villages in Kyauktaw Township, Arakan State, earlier this year. However, the military knows nothing about any arrests under those circumstances, Maj-Gen Zaw Min Tun maintained at a press conference on December 30. 
"I am not saying that the Tatmadaw has not made any arrests. We don't know about the incidents in which the 18 villagers were arrested. At that time, the situation was so complicated that one could not unilaterally accuse the Tatmadaw of arresting the villagers. The media will also know how the killings and deaths took place in Arakan State," said Maj-Gen Zaw Min Tun, chairman of the Tatmadaw True News Information Team. 
According to family of the arrestees, the 18 villagers were abducted by the Tatmadaw's No. 55th Division, who were stationed at Taungshae Hill near the village. 
If family members have strong evidence that the Tatmadaw has arrested the 18 villagers, they can go to the Western Command and the relevant military stations to lodge complaints, the military spokesperson told a press conference earlier this year. 
"We find that family members of the abductees are also complaining to the Myanmar National Human Rights Commission about their findings and opinions. There are many means to address the problems. There are ways to file a complaint with solid evidence. We have the right to complain freely about all grievances," he added. 
Eighteen villagers were arrested on March 13 and 16 of this year, and the three villagers who remained as village guards were still missing when residents fled the village in fear, locals said. 
The Mrauk-U District Police station summoned the family members of the abductees on December 29 to investigate the disappearance of the 21 villagers, according to those who went to the police station. 
Family members of the arrestees are expected to investigate the whereabouts of the missing as soon as possible and bring justice to the victims. 
The family members of the victims have reportedly lodged a complaint with the Arakan Bar Council in connection with the case.