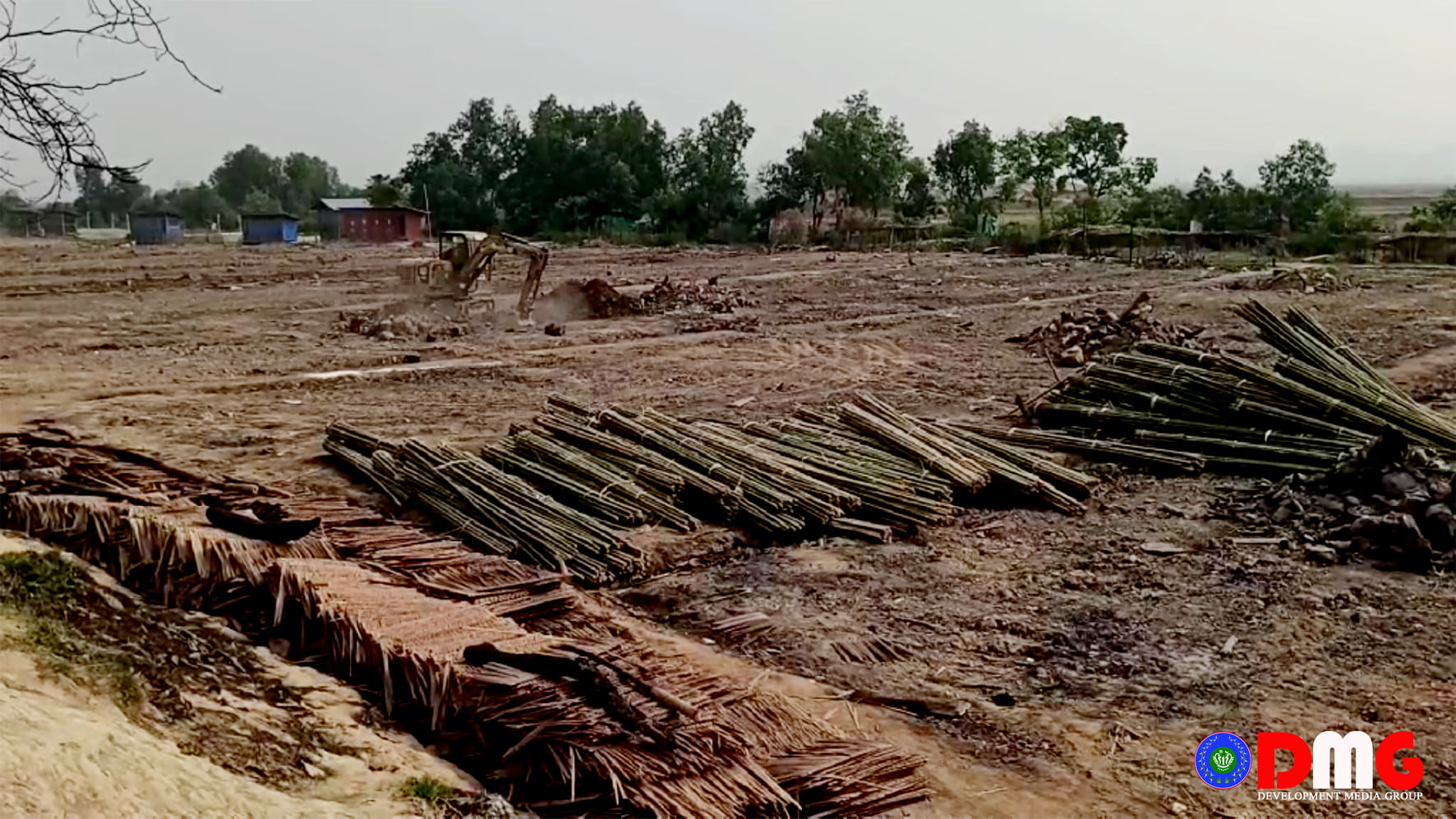 DMG Newsroom
1 April 2021, Mrauk-U 
Wai Hun Aung, a writer who is also involved in social work, said 195 new houses are being built with donations to replace some of the hundreds of shelters that were destroyed in a fire at Tin Nyo camp for internally displaced people (IDPs). 
The houses will be rebuilt in stages from March 30, with the first batch being built for former residents of Auk Thar Kan village in Mrauk-U Township. 
"New houses are being built for 195 families in Auk Thar Kan village. New houses are being rebuilt where the fire broke out," said Wai Hun Aung. 
Each new shelter is being built at a cost of K200,000. The 195 houses are expected to cost around K39 million, and all houses will reportedly be completed this month. 
Donations have come from well-wishers in Myanmar and abroad for the rebuilding of the houses burned down in the Tin Nyo IDP camp, and the amount of money raised for the construction of all the houses has reached its target, said Wai Hun Aung. 
"It will cost about 200,000 kyats per house and the camp committee has received about 60 million kyats of donations, so we can say that we are ready to build the necessary houses," he said. 
Many locals have fled fighting between the Tatmadaw and the Arakan Army in Arakan State in recent years and about 2,560 people from 10 villages — including Auk Thar Kan, Lekka, Paukpinkwin and Bu Ywet Ma Nyo — are currently taking refuge at Tin Nyo IDP camp. 
Of the 875 temporary homes at the Tin Nyo Camp, 663 houses were destroyed by the fire on March 17, which has been blamed on an unattended candle.