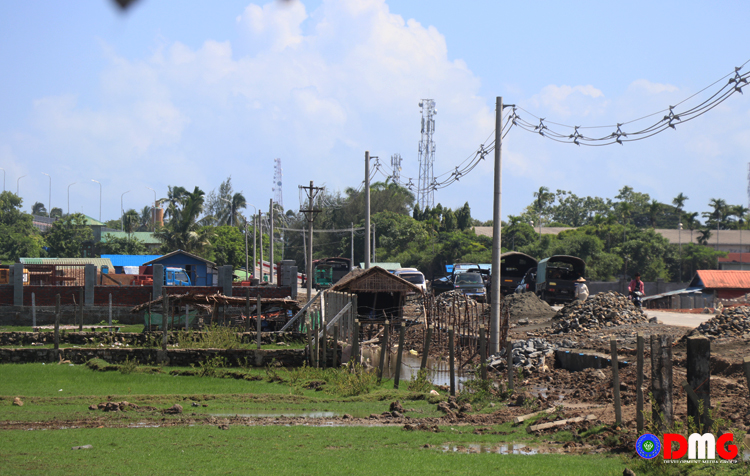 Phadu Tun Aung | DMG
22 June, Sittwe

The Myanmar government has blocked Internet access in eight townships in Arakan State where ongoing conflicts are occurring between the Tatmadaw and the AA. The ban went into effect on 21 June.

The Internet service of all four mobile phone operators in Myanmar_MPT, Mytel, Telenor and Ooredoo shut down Internet service for Mrauk-U, Kyauktaw, Minbya, Ponnagyun, Rathedaung, Buthidaung, Maungdaw and Myebon Townships, now people can only use their mobile phone for telephone calls and sending SMS text messages, regional lawmakers said.

"The Ministry of Transport and Communications directed all mobile phone operators to temporarily stop mobile Internet traffic in designated areas. The shutdown does not include voice and SMS services. We will try to restore our all services and we'd like to request you to understand our situation," Telenor sent text message to users from affected areas.

The government restricted Internet service in war-ravaged areas because of the edgy situations in the region, people may encounter obstacles when they attempt to communicate with people from other regions of the country, said U Aung Thaung Shwe, Pyithu Hluttaw representative for Buthidaung Township.

"The government should not ban Internet services in war affected areas. It should take into account civilians in these regions who rely on communicating via the Internet for their businesses and related matters," he said.

Local residents said that their social and economic affairs will become disrupted because of the Internet shutdown and they will not be able to receive or send information that's vital for their daily lives.

The shutdown also affects Paletwa Township in Chin State where armed conflicts are occurring. 

The ministry decided to block the Internet in war affected areas under the direction of the government for the safety of the public since the region is unstable and the rule of law has become dubious, U Soe Thein, permanent secretary of the Ministry of Transport and Communications, told the 7 Day daily.