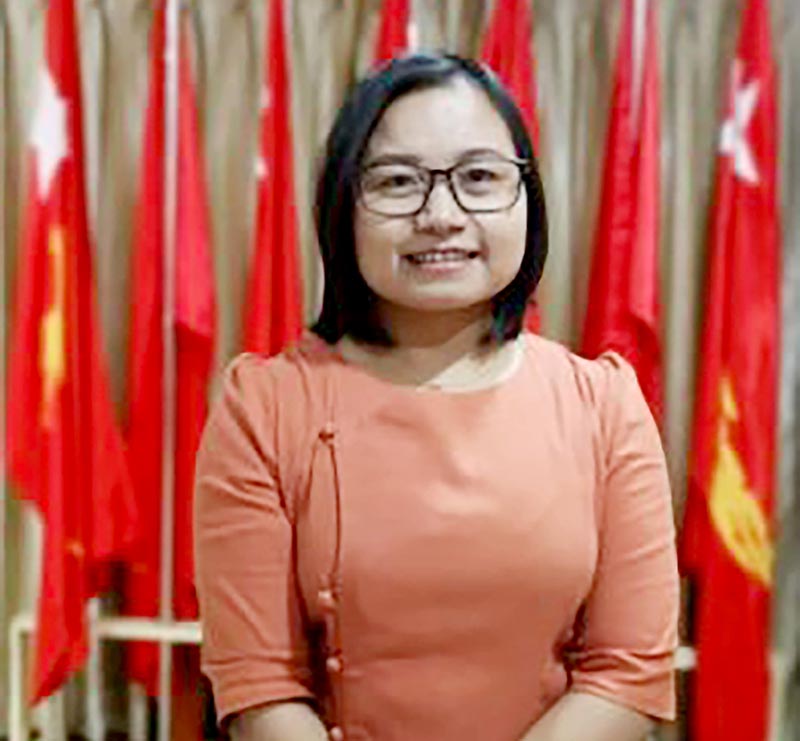 DMG Newsroom
10 May 2021, Taungup 
Four members of the National League for Democracy (NLD) including Ma Moe San Su Kyi, the daughter of former Arakan State Chief Minister U Nyi Pu, and U Soe Lay, vice chairman of the NLD's Arakan State chapter, were arrested over the weekend, according to a party official in Taungup Township and family members of the detainees. 
U Soe Lay, Ko Hein Myint Htet and U Ba Myo Thein were arrested on Saturday morning in front of the NLD headquarters in Yangon, said the source at the Taungup Township NLD office. 
"I'm not sure about the arrest of our former chief minister's daughter, but it is true that U Soe Lay and two others were arrested. They had been staying at headquarters. They were arrested on that day as they went out to buy things," he told DMG. 
He added that other party members from Taungup had fled in the wake of the arrests. 
Ma Kyi Kyi Oo, the elder sister of Ma Moe San Su Kyi, said she learned of her sister's arrest only when word spread on social media. 
"We didn't ask for her whereabouts as we were concerned about her security and she didn't tell us either. She just contacted us by phone and told us she was safe," said Ma Kyi Kyi Oo. "We just found out about her arrest only when the news went viral on social media yesterday." 
"We called her but couldn't reach her. We're worried about her as we heard that those arrested have been beaten," she said. 
It is not yet known where the four NLD members are being detained, their family members said. 
U Nyi Pu was arrested along with other leaders of the democratically elected NLD government when the military seized power in a coup on February 1. The Tatmadaw regime released him after two days and placed him under house arrest, but again took him away on February 10 after he criticised the coup on social media the day prior.  
A lawsuit was filed against U Nyi Pu under Section 505(b) of the Penal Code on February 22, when the deposed former chief minister made his first virtual court appearance.