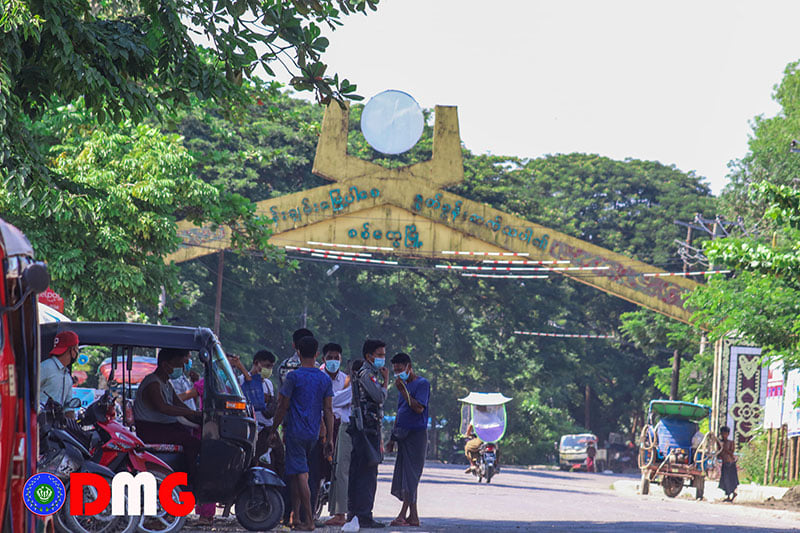 DMG Newsroom
8 June 2021, Sittwe 
Nine people returning from Bangladesh tested positive for COVID-19 on June 8, according to the Arakan State Public Health Department. 
A total of 39 people who returned to Sittwe on Monday via border trading boat were tested for COVID-19 and nine of them tested positive, said Dr. Soe Win Paing, assistant director of the Arakan State Public Health Department. 
"They are now being provided medical treatment at Sittwe General Hospital. The first three patients are in good health," he told DMG. 
Four of 40 people returning from Bangladesh through the Shwe Min Gan border trade camp in Sittwe Township tested positive for COVID-19 on May 12, and one more case was reported on May 14. Another case was reported on May 18 after 78 returnees of Bangladesh were tested for COVID-19. They are all in good health and have been discharged from hospital, Dr. Soe Win Paing said. 
Civil society organisations have urged authorities to suspend activities at border trade gates, and to pay heed to the health department's precautions against coronavirus to prevent additional COVID-19 infections in Arakan State. 
"There was the experience of COVID-19 infections under the previous government," U Zaw Zaw Tun, secretary of the Rakhine Ethnics Congress, previously told DMG. "If there is an infection, the process [of containment] is complicated and the expenditure is so high. The situation will be worse if there is an infection amid this political instability. From my point of view, the border trade should be suspended."  
The Arakan State military council has said there is no plan to suspend border gate activities despite the past month's COVID-19 cases, while noting that returnees are subject to quarantine procedures and are tested for COVID-19. 
U Hla Thein, information officer for the state military council, told DMG that quarantine centres in Sittwe have not been reopened for now, but an old Sittwe University building has been prepared for such a purpose if infection numbers rise to a level where it is deemed necessary. 
There were 4,264 COVID-19 cases reported during the first and second waves of the virus in Arakan State, with 37 people dead.