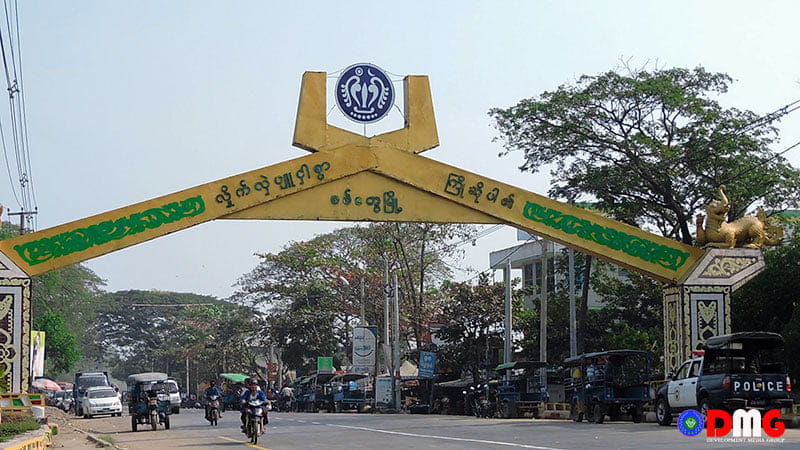 DMG Newsroom
20 September 2021, Sittwe 
Twenty-six locals in the Arakan State capital Sittwe were arrested and faced legal sanction on September 19 for not following Covid-19 rules, according to the Arakan State Administration Council (ASAC). 
A total of 84 people have reportedly been arrested in Sittwe alone for non-compliance with the virus-related regulations during the ongoing third wave of Covid-19. 
The latest 26 people, including a restaurant owner, were arrested for gathering at Rock & Roll restaurant on Mayu Road in Sittwe on September 19, according to a statement released by the Arakan State Administration Council. 
"Many people in Arakan State were affected by the third wave of the Covid-19 pandemic. Today, the disease has been brought under control and the infection has been reduced, but there are still cases and deaths," U Hla Thein, head of the Arakan State Administration Council's Information Committee, wrote on his Facebook page. 
Earlier this month, 32 people were arrested for gathering at Royal restaurant near Kandawgyi Block 4 in Sittwe's Mingan ward on September 4, and were charged under Section 25/29 of the Natural Disaster Management Law. 
U Khaing Kaung San, executive director of the Wun Lark Rural Development Foundation, said public compliance with Covid-19 rules is currently declining. 
"The public is very weak in terms of compliance with Covid-19. There are crowds everywhere and there are a lot of people without masks. The local government says it is taking action against people who fail to abide by the virus-related regulations but is ineffective," he said. 
Three patients succumbed to Covid-19 in Thandwe Township on September 17, and two patients died of the disease in Rathedaung Township on September 18. 
Dr. Soe Win Paing, assistant director of the Department of Public Health, has urged the public not to be complacent as the number of Covid-19 confirmed patients currently receiving medical treatment in Arakan State has dropped below 200. 
"The situation of Covid-19 infection in Arakan State is currently declining. The number of patients being treated at hospitals in Arakan State has dropped below 200. But there are still patients who are dying. As the disease has not yet been [controlled], people need to follow the Covid-19 rules," Dr. Soe Win Paing added. 
A total of 4,614 coronavirus cases and 444 related deaths were reported in Arakan State during the pandemic's ongoing third wave, according to figures issued by the Arakan State Department of Public Health on September 18.