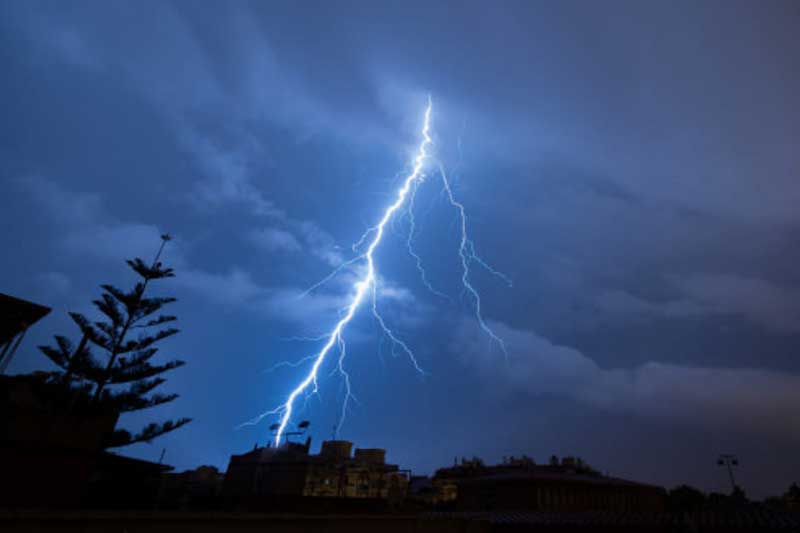 DMG Newsroom
3 August 2022, Kyaukphyu

A Grade 5 student in Kudohseik village, part of Arakan State's Kyaukphyu Township, was struck dead by lightning on Wednesday, according to locals.

The deceased has been identified as 12-year-old Maung Thar Sae Kay. Two other students were also injured in the lightning strike.

All three boys are Grade 5 students from a middle school in Kudohseik village. They were struck by lightning while preparing to swim at a local jetty, according to U Maung Myint Win, the administrator of Pantawpyin village-tract, of which Kudohseik village is a part.

"The three boys were reportedly struck by lightning as they prepared to swim at a jetty. When they were struck by lightning, they all fell on the ground and were unconscious. One of them was killed by the lightning strike," the village-tract administrator added.

The boys who were injured but survived the lightning strike have dark wounds all over their bodies and are currently receiving medical treatment at a rural healthcare centre in Pantawpyin village, U Maung Myint Win added.

"The two boys are in good health and their condition is considered not life-threatening," U Maung Myint Win said.

The deceased was buried at the village cemetery on Wednesday afternoon.

U Hla Tun of the Department of Meteorology and Hydrology told DMG that more severe thunderstorms should be expected during the current monsoon season due to the effects of climate change.

Lightning deaths are reported in Arakan State annually. A woman from Udaung village in Maungdaw Township was killed by a lightning strike on July 19 of this year, and a farmer in Pauktaw Township was struck dead on June 13.