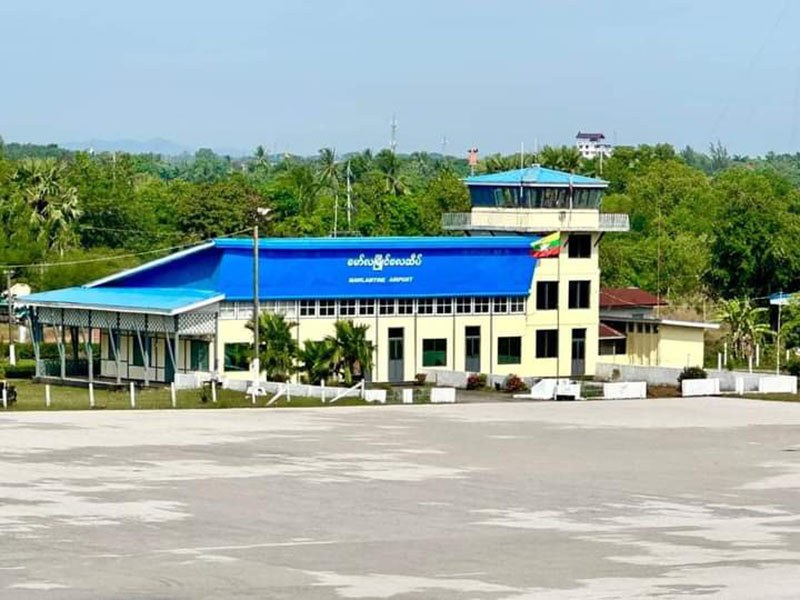 DMG Newsroom
5 December 2022, Mawlamyine

Myanmar will resume domestic flights from the Mon State capital Mawlamyine to the country's commercial hub Yangon, nearly three years after the route was suspended due to the Covid-19 pandemic and post-coup political turmoil.

The route resumed on Monday, but Myanmar National Airlines, the state flag carrier of Myanmar, will only operate outbound flights from Mawlamyine to Yangon for now, and is not currently offering a return flight from Yangon to Mawlamyine.

"The flight will be operated with ATR 72 aircraft. It is a direct flight from Mawlamyine to Yangon," said a ticket agent from Mawlamyine.

Repairs were made recently to the runways of Mawlamyine Airport, but its ability to handle commercial aircraft remains limited.

"Runways were repaired one week before operations were resumed. They were asphalted. For now, only ATR 72 aircraft can land at the airport," said a Mawlamyine Airport official.

The flight will operate every Monday and Friday afternoon. Locals have criticised the high airfare — K147,000.

"Perhaps, flight operations resumed because of long delays at Nyaung Kha Shae checkpoint [on the Yangon-Mawlamyine road]. But the ticket price is quite high, and it is not OK for moderate-income families," said a resident.