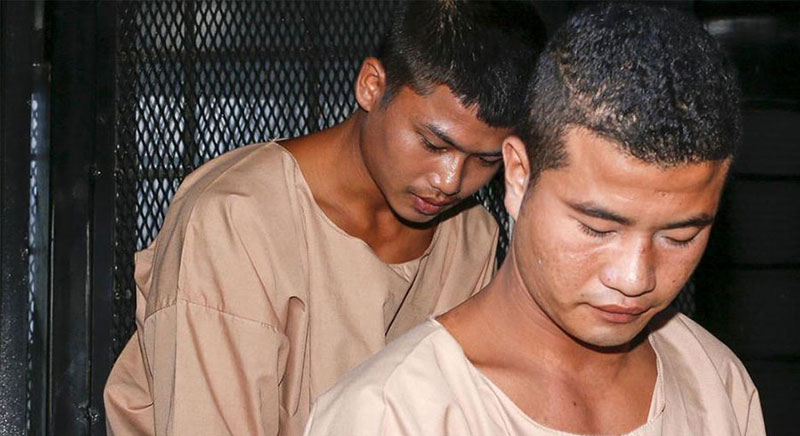 Myat Win Kyaw | DMG
October 10, Yangon

The Ministry of Foreign Affairs has stated that they will submit an appeal letter to the King of Thailand on October 21 to reduce the punishment for Win Zaw Tun and Zaw Linn, who have been sentenced to death in Thailand.

U Myo Myint Than, ambassador of Myanmar to the Kingdom of Thailand, met leaders from the Lawyers Council of Thailand on October 8 and discussed the situation of Win Zaw Tun and Zaw Linn.

The statement mentioned that the Lawyers Council of Thailand will send a draft appeal to the Myanmar embassy on October 14 and will submit it to the king on October 21 after getting it checked by the Myanmar Law Consulting Group.

During the meeting with Lawyers Council of Thailand, it was agreed that the Myanmar embassy will issue another recommendation that Win and Zaw have no criminal history and are Myanmar citizens, and to cooperate together for handling negotiations.
 
Meanwhile, the Arakan State Hluttaw submitted an appeal letter to the King of Thailand for Win and Zaw to reduce the sentence from the death penalty.

The young British couple Hannah Witheridge, 23, and David Miller, 24, were found murdered on Koh Tao Island in Thailand in 2014, and Arakan migrant workers Win and Zaw were charged with seven offences and sentenced to death by the Koh Samui Court in 2015 for the crime.

The accused said that they didn't commit the crime and were forced to confess, and the DNA did not match, and all their appeals have been rejected.

They also lodged an appeal to the highest court in Thailand but it was rejected on August 29.