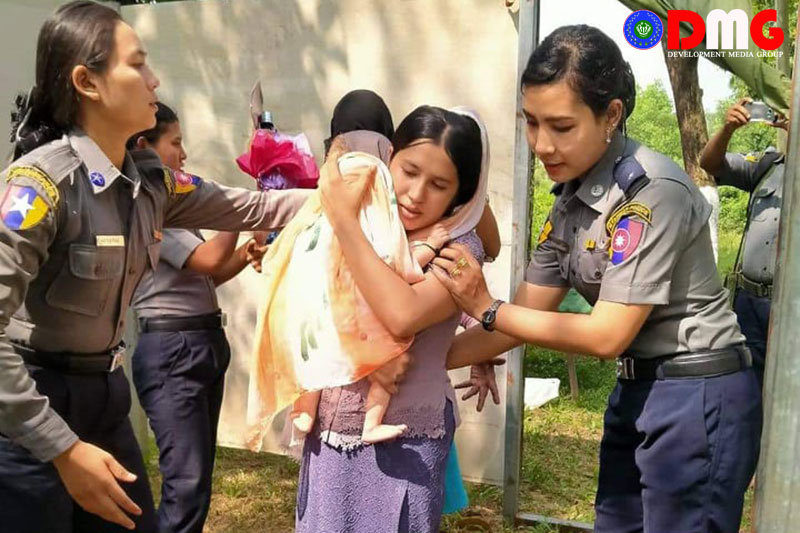 Cha Lu Aung/DMG
October 22, Sittwe
29 Muslims, who fled Myanmar to Bangladesh, have returned to Taungpyo Letwei resettlement camp in Maungdaw District on October 22 under the program of the Union Enterprise for Humanitarian Assistance, Resettlement and Development in Arakan State (UEHRD), U Soe Aung, Maungdaw district administrator said.
He added that six households are included in the group that returned, and they all submitted their names to UEHR on their own to come back to Myanmar.
"They [returnees] didn't come back under Myanmar – Bangladesh agreement. They just submitted the letter by themselves to come back home. We checked the name list whether any terrorists were included in the group, but the information they submitted regarding their residency status in Myanmar was correct. After going through all the processes, we accepted them under the program of the UEHRD," U Soe Aung said.
According to Maungdaw district administrative office, there are about 350 Muslims who come back to Myanmar from Bangladesh on their own.
Although Myanmar agreed with Bangladesh to accept the returnees in August this year and in November last year, no one returned home.
The United Nations said that more than 700,000 Muslims fled to Bangladesh in 2017, after attacks by the Arakan Rohingya Salvation Army (ARSA) against state security forces which led to military reprisals.