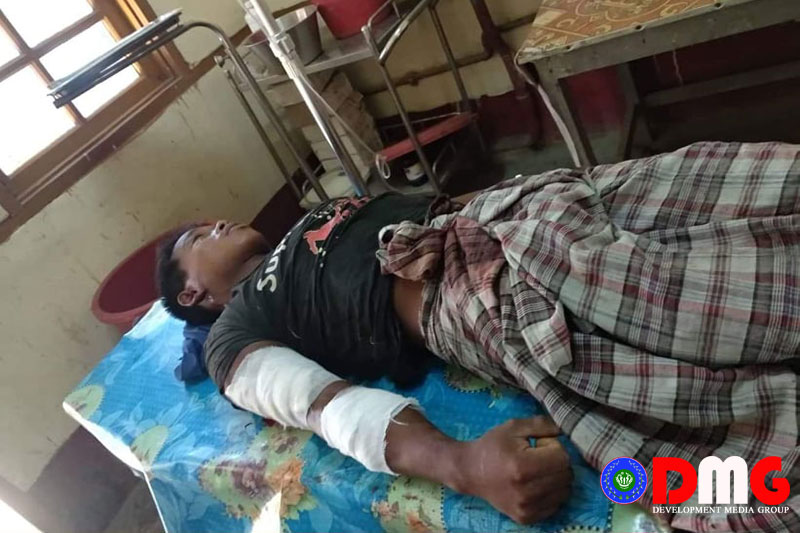 Cha Lu Aung/DMG
30 October, Maungdaw

A construction worker who is building fence at Gin Taw border guard outpost at Ain Din village tract, in south of Maungdaw Township, Arakan State, received bullet injuries on the afternoon of 30 October.

Ko Thant Zin Oo, 23, is a mason from Aung Thu Kha village. Their group did return home and stay near the outpost at night because their village is far from work.

"They reported to me that one of the construction workers received bullet injuries to his shoulder and temple from gunfire coming from the outpost," Ko Thein Thein Tun, an official of Aung Thu Kha village, told the DMG.

A policeman on sentry duty fired a gun and accidently hit the mason, an official of the outpost said. He received injuries to his right arm and temple and has been provided medical care at Maungdaw hospital.

"The sentry shot his gun towards the sea when he saw suspicious things. But the bullets hit stones and ricocheted in the opposite direction and accidently hit the mason, fortunately there are no emotional hostilities between the sentry guard and the mason," the head of Gin Taw outpost said.

The injured person [Ko Thant Zin Oo] has been provided necessary assistance, he added.