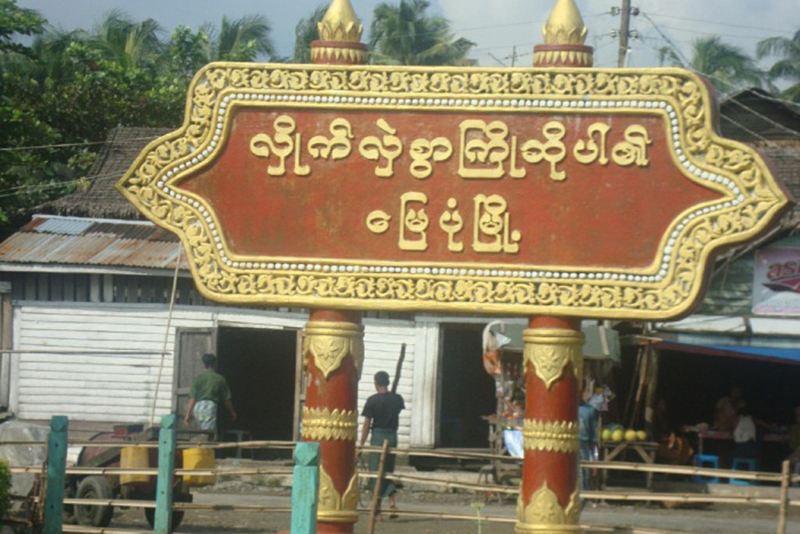 Win Nyunt/DMG
November 5, Sittwe
A Tatmadaw unit detained a man from Yaw Chaung (Ywar Tharyar) village in Myebon Township at around 1 p.m. on November 3, the family of the detainee said.
The detained civilian is Ko San San Maung, 29 and he was stopped while going to a wedding reception in Yoesa Nwin village.
"He was detained last Sunday. He encountered the Tatmadaw unit on the way to the wedding, and they took him and his motorbike," Daw Ma Tint Sein, mother of the detainee, said.
She said that her son was brought to the Tatmadaw Training School No 9 located in Kan Ni village.
"I don't know why they held my son. He didn't commit any crimes. We went to the Tatmadaw Training School No 9 yesterday to see him but weren't allowed to meet him," she said.
Regarding the arrest, DMG tried to contact Colonel Win Zaw Oo from the Western Command but he didn't respond.
While The Tatmadaw and the Arakan Army (AA) have been fighting in Arakan State, Tatmadaw soldiers have entered villages and detained residents for questioning, because the Tamadaw believe many civilians conspire with AA members.
There are up to 217 people who were detained on suspicion of having links with the AA, according to the data of Rakhine Ethnic Congress (REC).