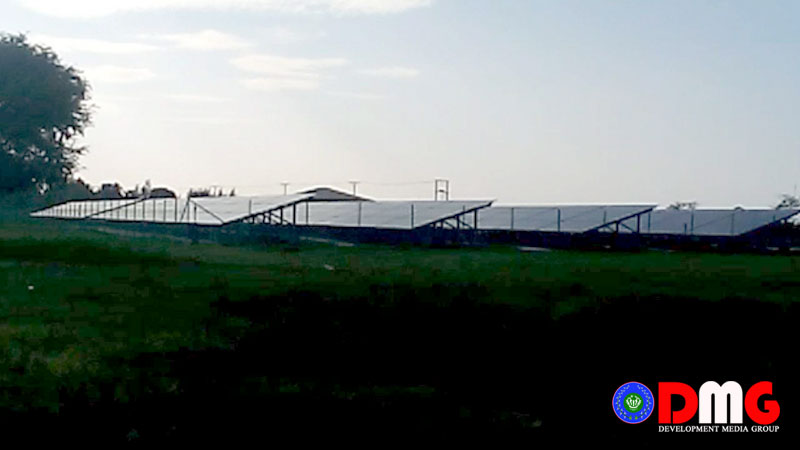 Aung Kaung Zaw | DMG
16 November, Manaung
 
Solar-power is being given a test run in for 24 hours Manaung town as of 14 November according to township electricity department.
Solar power would be for all houses in five wards in the town and 1251 houses in Baw Di Gone and Pote Chaung villages, Daw Chaw Su Ma, head of the electricity distribution department in Manaung Township, told the DMG.
The price of electricity meter boxes cost from K 45,000 and 75,000 to 90,000, according to the department.
Manaung town has previously supplied private electricity for six hours a day, so locals welcome the government's 24-hour solar power saying business could be operated better. 
"If we could be supplied solar power, our business can run more conveniently. And the government's electricity price is cheaper than private electric services," said U San Tun Oo, a confectioner from Manaung town.
A local resident identified as Ko Kyaw Swar Win said that the government also needed to set equal electricity prices across the country.
Currently, local residents have not known the price electricity.
The power supply is generated from the solar power plant built in Kha Ohn Maw village's shore by the POSCO DAEWOO Corporation and the opening ceremony of the power plant would be held on 30 November if the trial run is successful.