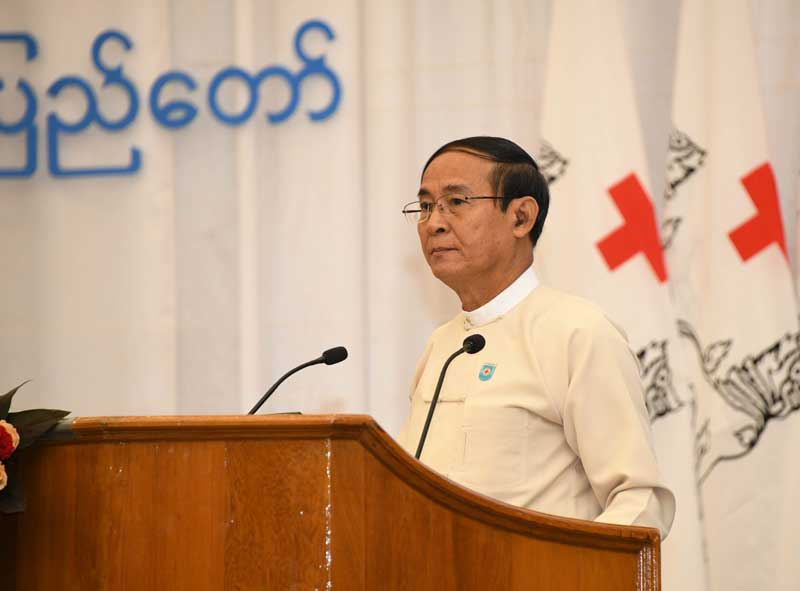 Aung Htein | DMG
18 December, Sittwe

President U Win Myint used the occasion of Arakan State Day last week to urge the people of Myanmar's troubled westernmost state to do their part to bring about the stability that will allow the region to realize its development potential.

The message was conveyed on 15 December, which has been celebrated annually since 1975 to mark the adoption of the country's 1974 constitution.

The president acknowledged that successive governments were responsible for Arakan State's lagging development due to mismanagement and poor policy decisions, but he insisted that his administration had prioritized development through the establishment of central and working committees to address the state's issues.

He also highlighted the Kyaukphyu Special Economic Zone and deep-sea port, and the Kaladan River Multi-modal Development Project, as initiatives supported by his government that promise to foster regional development.

Events marking Arakan State Day were held at various locations in the state on 15 December, including one at Sittwe's U Ottama Hall where members of the regional government, departmental officers and civil society organizations attended.

Arakan State Chief Minister U Nyi Pu also called on people to work together for regional development.

"I'd like to request to try hard to ensure and sustain development in our country," U Nyi Pu said.