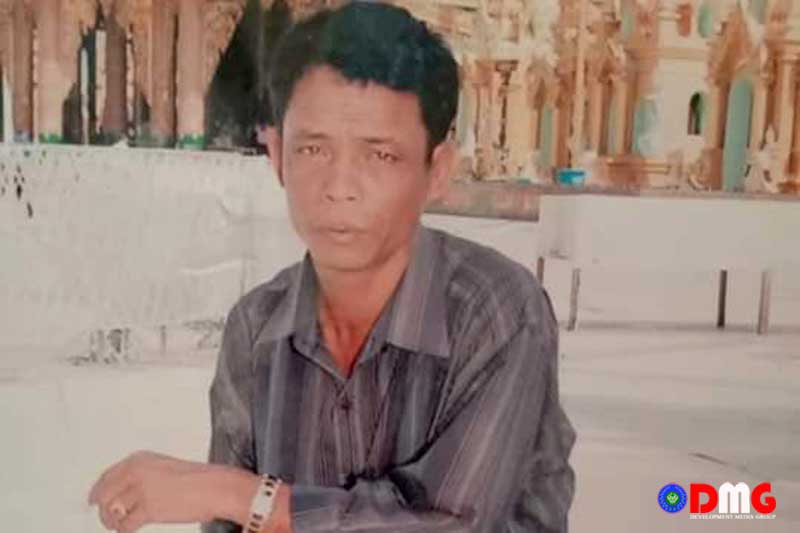 Khaing Min (Kyaukphyu) | DMG
December 29, Kyaukphyu

Three road workers went missing near Mu Yin village in Kyaukphyu Township, Arakan State, at around 6 p.m. on December 26, with a relative of one of the missing men saying there is no word yet on their whereabouts.

The three men – road contractor U Soe Nyein, backhoe owner U Maung Poe Khin and backhoe driver Ko Maung Yan Naing – were repairing the Mu Yin village road at the bottom of Baw Lan Mountain, between Mu Yin and Zin Chaung villages. They disappeared while returning home from work in the evening.

"I called him [U Soe Nyein] around 6:30 p.m. and he told me, 'I am leaving and don't worry about me.' But when I called him again later he didn't answer the phone. Then when I called him again, the phone was switched off," said Ko Aung Thuya, son of U Soe Nyein.

He said police had found the footwear and jumpers of the missing men as well as traces of blood at the spot where they are thought to have disappeared.

"We don't know who he had a fight with. He doesn't have any problem with anyone," Ko Aung Thuya said.

Police officer Aung Zaw Min from the Zin Chaung police station said authorities have opened a case concerning the missing men and are investigating.

"We are still investigating. But this cannot be related with any groups ­– it can be because of business issues," he said.

Family members of the missing men said that they are concerned for their safety.

"My mom has gone mad because of this. We know that they didn't do anything wrong. We have no words to describe how upset we are," Ko Aung Thuya said.