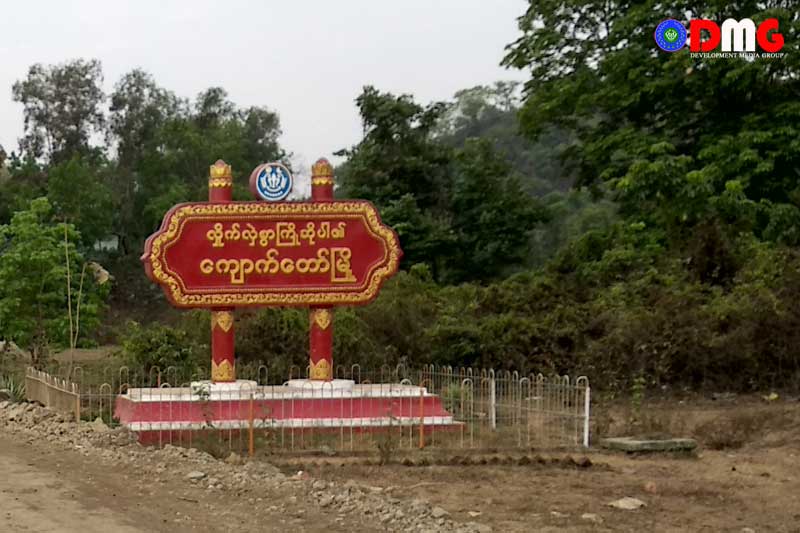 Aung Htein | DMG
20 March, Kyauktaw
 
The body of one of 10 male detainees held incommunicado by the Tatmadaw for several days was found floating in waters near the Kyauktaw Township village from which they were taken, the dead man's younger sister told DMG.
 
The body of 45-year-old U Maung Win Gyi was discovered near Tinma village on March 18.
 
"The body was floating in the water ... so we informed the village elders and took them to the scene where my brother's body was found. Military troops stationed on a nearby hilltop base opened fire on us when we prepared to take the body," U Maung Win Gyi's sister added.
 
A Tatmadaw battalion reportedly entered Tinma village and took 10 male residents including U Maung Win Gyi to a nearby hilltop military base at about 6 p.m. on March 16, locals said.
 
In addition to the body of U Maung Win Gyi, three other corpses were found floating in waters on the afternoon of March 19, though they have not yet been identified, locals said.
 
The grisly discovery of the four bodies in recent days has heightened worries about the fate of the rest of the men taken into custody on March 16.
 
"We have yet to receive any information about my son, who was also detained along with nine others. I don't know whether he was killed or went missing. We are currently taking shelter at an IDP camp. We have only one son," said U Tha Tun, the father of 15-year-old Maung Tun Tun Win, who was the youngest among the group detained early this week.
 
DMG attempted to phone Colonel Win Zaw Oo, spokesperson for the Tatmadaw's Western Command, and Brigadier-General Zaw Min Tun from the Tatmadaw True News Information Team, but neither of them responded.
 
Several days of intense fighting took place between the Tatmadaw and the Arakan Army ethnic armed group near Tinma village last month.