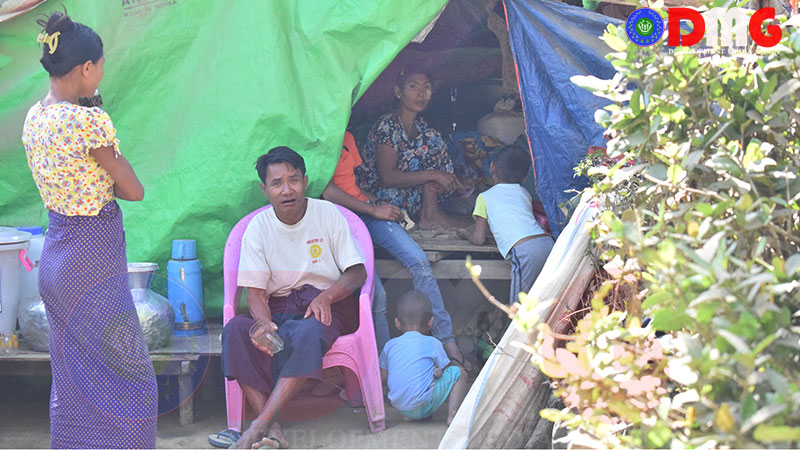 Aung Htein | DMG
March 23, Kyauktaw

More than 1,000 people sheltering at the Nyaung Chaung camp for internally displaced people (IDPs) in Kyauktaw Township are in urgent need of food supplies, officials at the camp in Arakan State said.

Camp official U Than Hla said residents from about 10 villages arrived at the camp recently due to clashes, with food supplies urgently required for them.

Local residents and charity groups have provided food for IDPs but the relief assistance is being cut back.

"We provide four tins of rice per person for a day; we distribute the rice once every three days. Cooking oil, salt and chilli are distributed per household. We give half a litre of cooking oil for a household. They will have to eat with that," U Than Hla said.

Nyaung Chaung camp is providing refuge to those who fled from villages including Shwe Pyithar, Tharzi, Marlar, Mrauk Taung, Tinmagyi, Tinma Nge, Aung Tharyar and Long Shay.

"How can we live at our village even when the fighting ends?" asked Pyaint Taing resident U Maung Pu. "We no longer have our houses at the village. They all got burned. Our cattle have been killed. How can we survive?"

There were fewer than 80 people living at Nyaung Chaung camp before more than 1,000 people arrived from March 15-21.