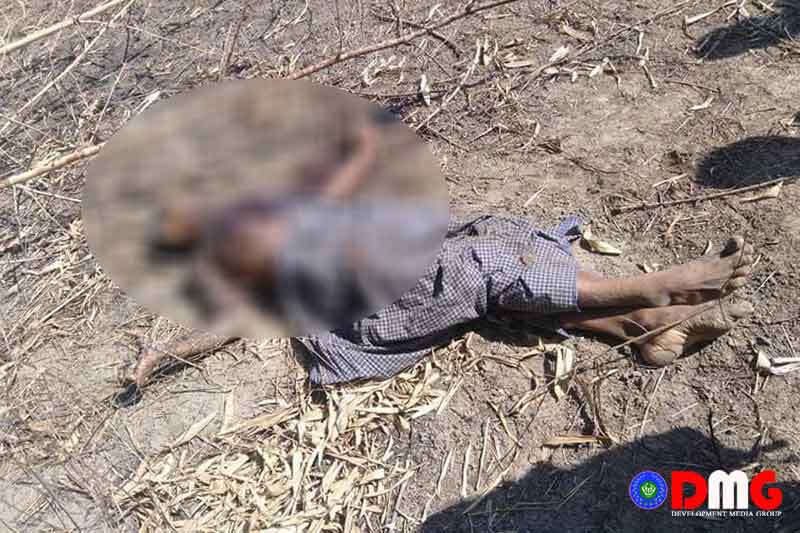 Cha Lu Aung | DMG
1 May, Maungdaw
 
An explosion occurred along the Angumaw-Maungdaw road in Maungdaw Township, Arakan State, on April 30, killing a local betel quid seller, said U Maung Kyan, the administrator of U Daung village.
 
The unusual explosive device appeared to be contained inside a parcel packed with newspaper. U Aung Tun Thein, 48, came across the lethal package about 650 yards from the village's police outpost in a grove behind his shop, where he had gone to pluck bamboo shoots on Thursday afternoon.
 
The explosion killed U Aung Tun Thein on the spot after he unpacked the parcel. His body was first taken to Maungdaw Hospital for autopsy before being returned to the village on May 1.
 
The Tatmadaw on April 30 said it found the body of an Arakan Army member near U Daung bridge when it went to check on reports of an explosion near the bridge.
 
But Daw Ma Than Sein, the wife of U Aung Tun Thein, denied that her husband was in any way affiliated with the ethnic armed group.
 
"We are just villagers doing our own business honestly," she said.
 
Regarding the deadly explosion, Daw Ma Thein Sein has opened a case at the Alae Than Kyaw police station under section 50(a) and 50(i) of the Anti-Terrorism Law.