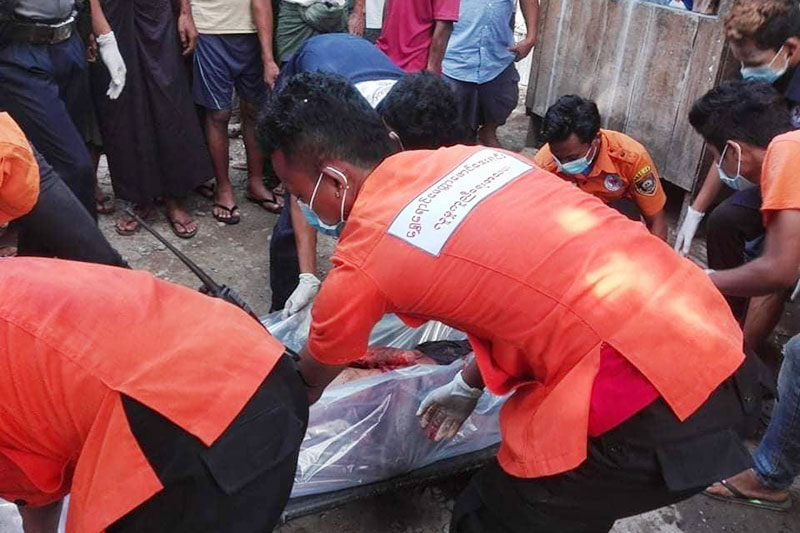 Aung Htein | DMG
25 May, Sittwe 
A ward administrator was stabbed to death by four masked assailants in the Arakan State capital Sittwe on the morning of May 25. 
U Thein Hlaing, the administrator of Setyonesu ward in Sittwe, was attacked while he was buying betel quid at the corner of Merchant and Panchan roads in Mawlate ward, his younger brother Ko Aung Naing Win told DMG. 
"Two men grabbed him and the other two stabbed him. They all were wearing masks and glasses," Ko Aung Naing Win said. 
U Thein Hlaing was stabbed five times in the neck, chest and stomach, and died on the spot. His body was taken to Sittwe Hospital, with a funeral to be held on Tuesday. 
The Setyonesu ward administrator had held the post for three years. Local police have opened a case and an investigation into his murder is ongoing. 
Violent crime in the Arakan State capital in recent months has included the grisly February murder of a woman whose body was found in her home with slash marks to her neck. In October last year, the owner of a construction company and a driver were shot by two gunmen in Kyauk Tet Lan ward.