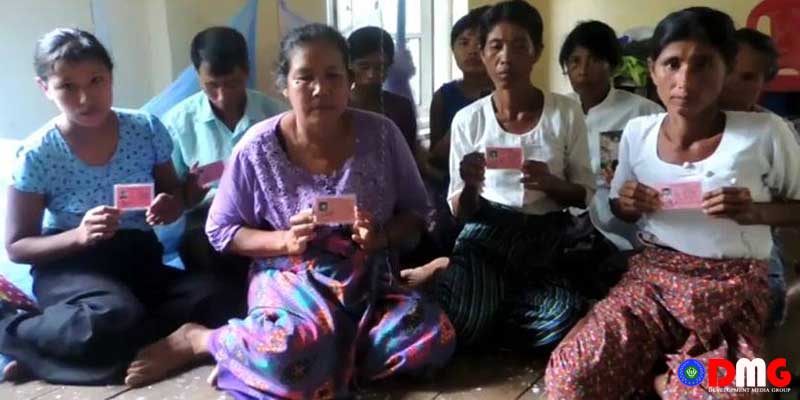 Khaing Min | DMG
4 July, Kyaukphyu

Nine people have been detained for about 10 days at a naval base in Kyaukphyu under the military's Danyawaddy Regional Command, with their families not allowed to see them and prompting concern for their safety.
The nine are from Kat Tha Byay village in Kyaukphyu Township, Arakan State, and they were taken into custody on the evening of June 26.
"My younger brother was arrested by military forces while he was chewing betel quid at the betel quid shop. We can send food and clothes but are not allowed to meet with him," said Daw Hla Khin Oo, the elder sister of detainee Ko Hla Maung Than.
The families have requested that they be permitted to meet with the nine detainees and are ultimately urging their swift release.
Ko Maung Nge, another detainee, was also arrested at the betel quid shop, said his mother Daw Kywet Ma Phyu.
"When I visited Thitpotetaung [part of the navy base] where my son was detained, I was allowed to give food and clothes for him. I want to see my son. I do not know what happened to him," she said.
Some villagers fled to the Kyaukphyu town area because they are worried about being detained after the arrest of the nine young people.
The Tatmadaw True News Information Team on June 30 said seven people from Kat Tha Byay village were arrested along with suspected evidence on suspicion of having ties to the Arakan Army. The military's public relations outfit added that the Tatmadaw is proceeding with legal action against them at the Kyaukphyu Myoma police station.