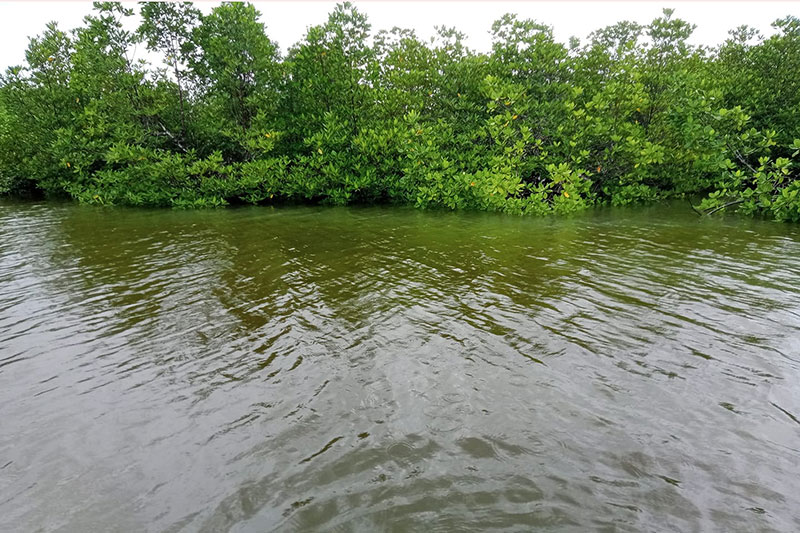 Win Nyunt | DMG
7 August, Sittwe

Residents from about 50 villages in Arakan State's Kyaukphyu and Ann townships who earn their living by fishing are experiencing difficulties due to pollution in the Thanzit and Laungchaung rivers.

"We see a significant decline in catching fish, crab and prawn," said U Maung Soe Thein, a fisheries worker from Kyarpu village in Ann Township. "We are facing livelihood hardships because we cannot catch fish and prawn on a commercial scale as a result of water pollution in the Thanzit River."

Production of fish and prawn has reportedly dropped by 50% while crab fishing decreased by 70% due to the pollution in the two rivers. Local fishermen have struggled to make ends meet due to the sharp declines in their catches.

"Fishermen are now unable to catch fish, prawn and crab because the colour of the Thanzit River turned rusty one month ago. Production of marine products has reduced by one-third," said Ko Maung Win Khaing, a merchant.

Locals said no government officials had made field visits to the area despite signs of water pollution over recent weeks, including a marked change in the color of the two rivers' waters.

Many aquatic faunae, such as fish and shrimp, died and numerous marine workers suffered skin problems after water pollution was reported in the Thanzit River in 2018 and 2019. Local people are worried about the potential recurrence of such contaminant woes in the Thanzit River.

"Some marine workers suffered dermatitis while fishing in the rivers due to water pollution last year. But this year we cannot catch fish, shrimps and crabs on a commercial scale due to changing water colour and water pollution," said U Aung Kyi Soe, a fisherman also from Kyarpu village.

In lab test results in 2018, the environmental group Alarm Myanmar said contaminated water from the Thanzit River was found to have lead levels 10 times higher than normal and phenol compounds 26 times higher than the standard level.