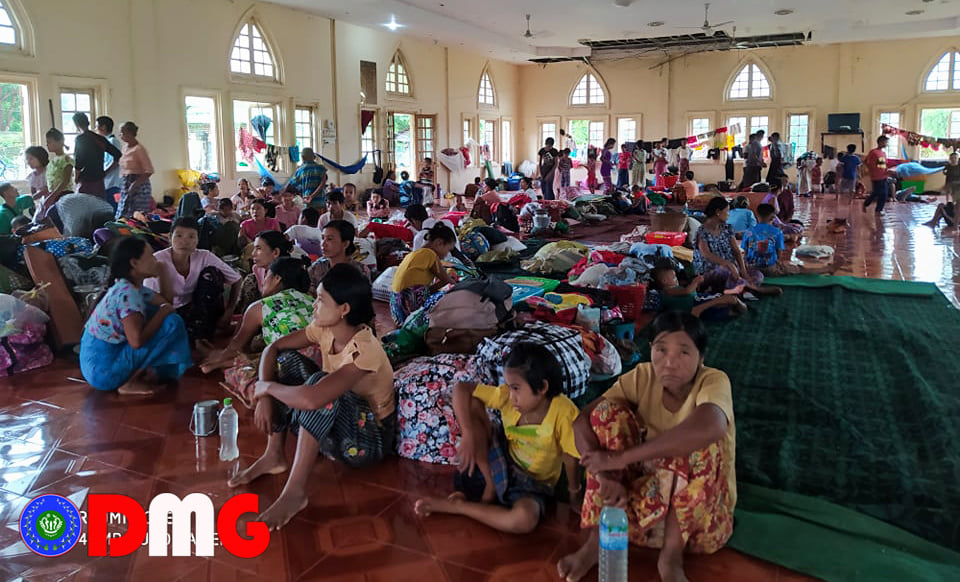 Khin Tharaphy Oo | DMG
10 October 2020, Sittwe 
Arrangements are underway to open polling stations at camps for internally displaced people (IDPs) that are deemed safe, in order to allow these war-affected populations in Arakan State to vote in the November 8 general election. 
U Thurein Htut, secretary of the Arakan State election subcommission, said there remains work to be done.   
"There are no people and no administration team and no election commission [for IDPs]. So, we have reported to the [Union Election] Commission our plan to open booths at the places where people are staying. We were told to make lists and [compile] the number of voters," he said. 
"However, because the IDPs are not gathered at one single place and are scattered over different places, we will not build at all the IDP camps. We will be able to open just one polling station where most refugees are staying," U Thurein Htut added.  
There are more than 1.64 million people eligible to vote in the 2020 general election in Arakan State, where the number of IDPs has reportedly surpassed 226,000.  
"We have not been asked for the lists of voters for the refugee camps. We have lists for the villages. For instance, Kyauktan Padalake, the whole village is at the refugee camp, which is near Rathedaung Township. Under this condition, the polling station built for Kyauktan village will be moved to that camp if there is someone who can take responsibility," U Thurein Htut said. 
One camp in-charge, U Wai Hla Aung, said there are no voters list at the Tin Nyo IDP camp in Mrauk-U Township, where more than 3,000 displaced people from 11 villages are staying. 
"We don't have a voter list at our camp. There are no enquiries as to why there is not a list. Even the villagers of Tin Nyo hardly come and check the voter list," U Wai Hla Aung said.