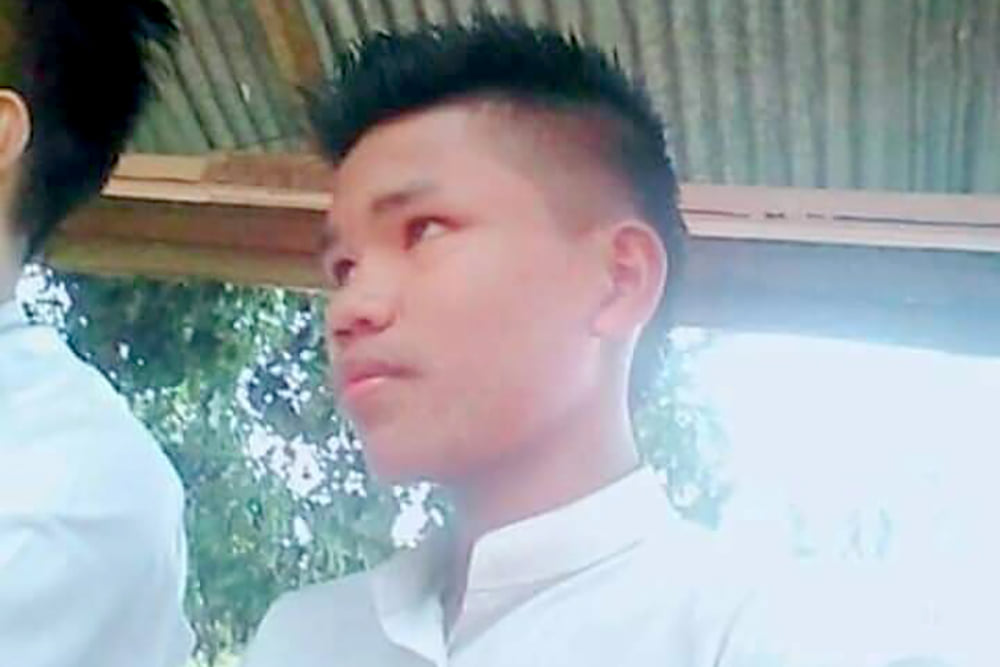 DMG Newsroom
1 April 2021, Kyauktaw

Two residents of Paletwa town, Chin State, were acquitted on April 1 after standing trial on terrorism charges for six months, family members said.

Mg Soe Kyaw Lin, 17, and Ko Tun Lin Kyaw, 29, were charged under Section 52(a) and (b) of the Counter-Terrorism Law, accused of having illegal ties to the Arakan Army.

But the Paletwa Township Court on Thursday acquitted them of all charges, said Daw Daung Ma Lay, the mother of Mg Soe Kyaw Lin.

"There was no evidence to prove they have ties with the AA. My son was arrested on the way to his work. I am glad he is released," she said.

Mg Soe Kyaw Lin and Ko Tin Lin Kyaw were arrested on September 25 near Laung Kadu village while they were travelling by motorbike from Paletwa town to their work in Sein Sin village.

Ko Tin Tun Aung, a resident of Paletwa town who provides assistance to the families of detained people, said: "Other cases brought under the Counter-Terrorism Law were concluded quickly … Their case was delayed because one of them is a minor."

Eight people, including one woman, were sentenced to prison in Paletwa Township after being charged under the Counter-Terrorism Law, he said.

A total of 362 people were arrested on suspicion of having ties to the Arakan Army during two years of fighting with the Tatmadaw in Arakan State that spanned approximately December 2018 to November 2020, according to Thazin Legal Institute.

Seventy-eight of them — one each from Mrauk-U and Maungdaw districts, four from Kyaukphyu District, 67 from Sittwe District and five from Thandwe District — have so far been released due to lack of evidence.