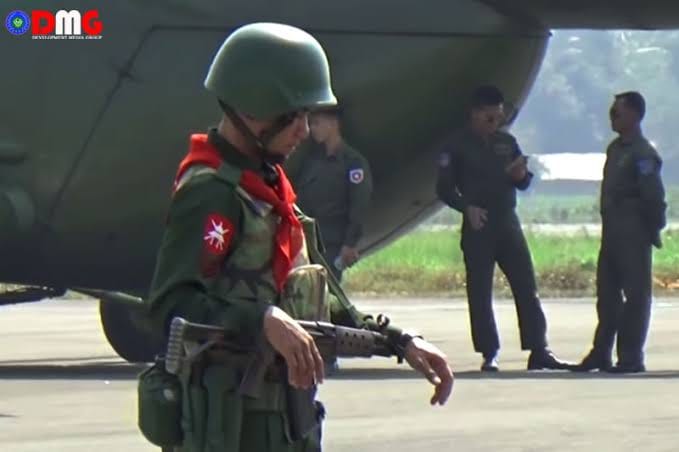 DMG Newsroom
24 August 2021, Sittwe 
The Arakan Army has been closely monitoring the situation as the Myanmar military has strengthened its forces in some parts of Arakan State, according to U Khaing Thukha, spokesman for the AA. 
"I think they should not threaten people using force or any act that makes people frightened," U Khaing Thukha told DMG on August 24. 
DMG phoned Colonel Kyaw Thura, Arakan State minister for Security and Border Affairs, seeking comment on the Myanmar military's strengthening of forces and patrols in Arakan State some townships, but he could not be reached. 
On August 1, the United League of Arakan/Arakan Army announced plans to establish a judiciary parallel to the existing legal system in Arakan State, saying it would be accepting complaints in an effort to provide another path to justice for the wronged. Some have traced an increase in security forces conducting checks on travellers in the state to that announcement. 
Meanwhile, the military has strengthened its forces in Buthidaung Township as well as some villages in Rathedaung Township, including Htee Swe and Pauk Phet villages, residents said. 
"The Tatmadaw has strengthened its forces in our area since early August," said Ko Bekka from Rathedaung town. "They check people travelling on the road in the town. We've seen that more and more their forces are travelling with heavy weapons and flying jets." 
Amid the heightened activity and bolstering of Tatmadaw troop deployments, Arakan State residents say they are worried about the potential for fresh clashes between the Tatmadaw and Arakan Army.