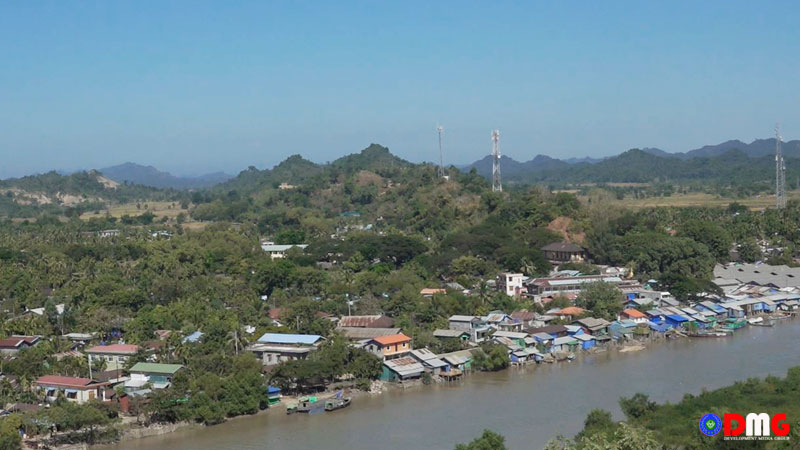 DMG Newsroom
11 November 2022, Ponnagyun 
Seven residents of Arakan State's Ponnagyun Township who were arrested by junta troops on Tuesday night were released at around 11 a.m. on Friday, according to family members. 
Those released have been identified as Ko Maung Myo Lwin, 24; Ko Ye Lin Tun, 25; and Ko Aung Kyaw Htay, 23, from Natseik Village; Ko Maung Soe Win from Tanswel Village; Ko Aung Myo Than from Ponnagyun's Sanpya Ward; and two others from the Aung Beikma Monastery. 
The seven men were released from Ponnagyun Myoma police station at about 11 a.m. on November 11, a family member of Ko Ye Lin Tun told DMG. 
"They were found innocent and released from Ponnagyun Myoma police station today. They were arrested by the military on November 8 and were transferred to the police station the next day. I don't know how they were interrogated," the family member added. 
"I am satisfied with their release and would like to express thanks to everyone. They were not beaten or tortured during interrogation and their motorbikes and mobile phones were given back," he continued. 
The seven men were detained by junta soldiers from the military's Ponnagyun-based Light Infantry Battalion (LIB) No. 550 at a restaurant near Uriz Mingalar suspension bridge at about 8:30 p.m. on November 8. 
Fighting between the Myanmar military and Arakan Army is ongoing across much of Arakan State, where many residents are on edge as a series of arrests and abductions have taken place over recent weeks, with both of the warring sides taking people into custody.