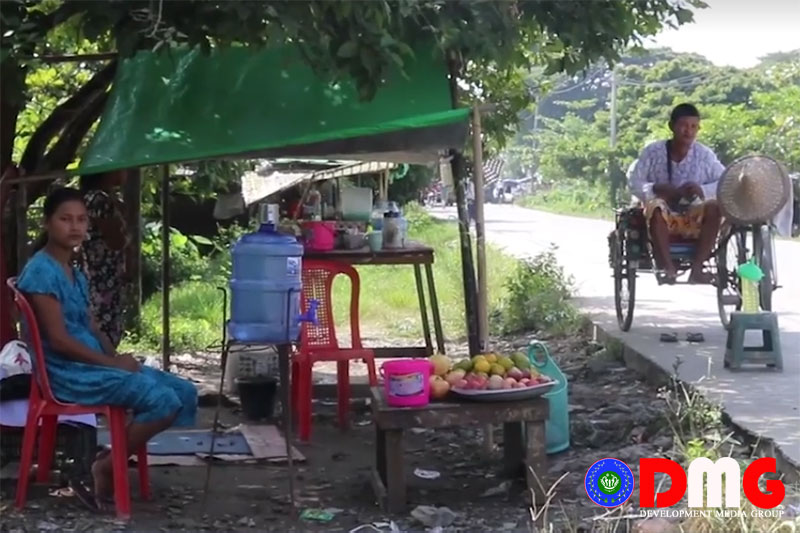 Min Tun, DMG
23 October, Sittwe

Street vendors in Arakan State's capital Sittwe want the City Development Committee to set a fixed rate for collecting tariffs.
The committee previously contracted the process to tender winners who set the rate at K100 a day. It started collecting tariffs this month but the new tariff is higher and the rate is different from prior ones, a vender said.
They collect K300, 500 or 1000, the street vendor said.
Ko Aung Khin Win, a street vendor, said that a fixed rate should be set because all street vendors including owners of food stalls operating in the morning and betel quid shops have to pay the tariff.
"We don't say not to collect money from us. We just want a fixed rate. For example, if they set K100, it should be K100 for everyone. The committee should impose the same tariff on all vendors," he said.
The rate is different because it depends on the location of the shops, said U Kyaw Moe, executive officer of Sittwe Township City Development Committee.
"We've already had a fixed rate. We collect K600 for 10ft x10 ft shop. But some shops are 200sqft in area or bigger than that. Frankly, our main purpose is to reduce the size of the roadside stalls. If they need to have a wider area, the stall should be a temporary structure," he said.
Street vendors are opened their stalls near main roads and schools in Sittwe.