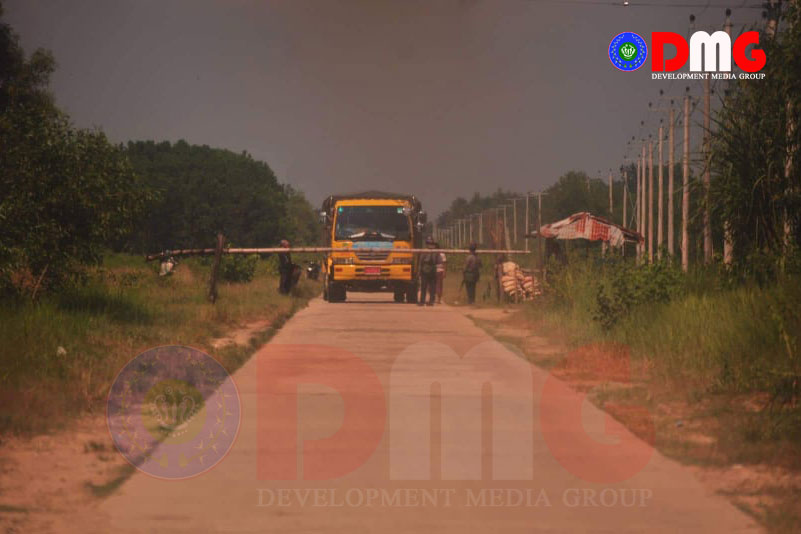 Cha Lu Aung|DMG
24 October, Maungdaw

A convoy transporting detained people who have been facing trial at Maungdaw district court hit a landmine at about 4P.M. on 24 October, U Soe Aung, Administrator of Maungdaw District, confirmed the DMG.
The convoy triggered the landmine, which was near Thit Taw village in Buthidaung Township while it was heading to the Border Guard Police Force Branch 3 (Na Kha Kha) and there were reports of casualties, U Soe Aung said.
"We heard some people got injuries but I can't say definitely," he said.
Colonel Win Zaw Oo, spokesperson of the Western Command, also confirmed the attack and told DMG to ask police for further details. The DMG attempted to contact the Border Guard Police Force Branch 3 (Na Kha Kha) via phone, but no one replied.
Members of border guard police force reportedly received injuries.
Convoys of police and military vehicles including civilian vehicles are often hit landmines during the skirmishes between the Tatmadaw and Arakan Army (AA) in Arakan State. It was the first time of a convoy of vehicles carrying civilian of detained people was struck by a landmine.